Tai'an: accelerating progress of the Taishan jade industry
(chinadaily.com.cn) Updated: 2016-05-20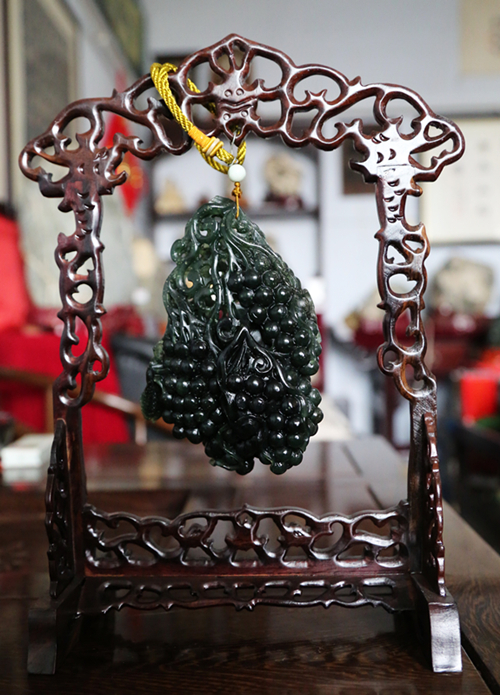 Taishan jade is laden with history as it is produced in Taishan Mountain, Shandong province. [Photo provided to chinadaily.com.cn]
Taishan jade carvings were spotlighted at the Jewelry Shanghai 2016 fair from May 5 to 9.
Taishan jade is laden with history as it is produced in Taishan Mountain, a place of worship for at least 3,000 years, said Zhou Ying, a famous scholar in the culture of Taishan Mountain.
"Taishan jade is a cultural symbol of Taishan Mountain. It appreciates rapidly," said an insider. "Its annual appreciation rate has already reached 200 percent."
Last year, a Taishan jade work won silver at the "Tiangong Awards"; the highest recognition authority for jadestone sculpture.
Currently, annual turnover of Taishan jade is 500 million yuan ($76.4 million).
The Tai'an government has determined that there are 5.07 million tons of ore and 2.71 million tons of jade within a 3.64-square-kilometer area around Taishan Mountain.
To gain more popularity for the jade, the Tai'an government is building a comprehensive jade industrial base, relying on its cultural, regional and tourism resource advantages, as well as manifesting the five-year (2012-2016) development plan.
The industrial base will integrate transaction, processing, exhibition and tourism in order to widen Taishan jade's popularity and cultural message.