Shanxi University opens new campus

A panoramic view of the new Dongshan campus of Shanxi University [Photo/sxu.edu.cn]
The Dongshan campus of Shanxi University was officially opened on Aug 28 in Xiaodian district of Taiyuan, capital of North China's Shanxi province.
University officials visited the first group of students settling in there, inspected the construction work and got to know about the apartments, catering facilities, property services and the operation of the campus.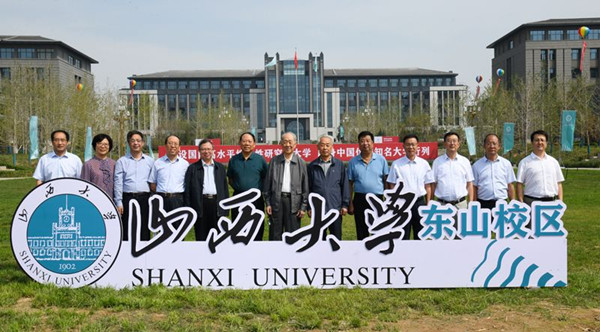 Officials from Shanxi University inspect the new facilities on Aug 28. [Photo/sxu.edu.cn]
Its total planned construction area is 796,900 square meters and the first phase has 439,600 sq m of floor space, with 13 single buildings and six auxiliary buildings completed and the work having passed official acceptance.
Currently, School of Political Science and Public Management, School of Law, School of Economics and Management, School of Life Science, College of Environmental & Resource Sciences and first-level research institutes of related disciplines have officially moved into the new campus.
With the new facility, the university now has three campuses at Wucheng, Dadongguan and Dongshan.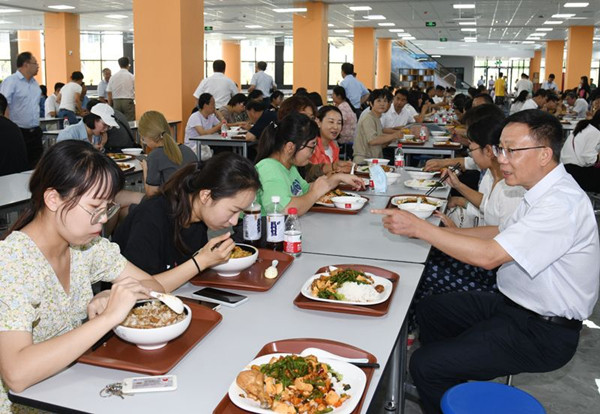 Faculty members and students have a meal together in the canteen. [Photo/sxu.edu.cn]
Confucius Institutes

The Confucius Institutes are set up worldwide by the Chinese Language Council International to promote Chinese language and culture.

Enrollment of Foreign Students in Shanxi University

Join us and explore our wide range of study programs and enjoy a first class educational experience that makes you a part of a lively global community.