Dining

Updated: 2017-12-01
Laobian Dumplings, 老边饺子, laobianjiaozi
Laobian Dumplings creator Bian Fu came to Shenyang from Hebei province in 1829. From a small stall near Xiaojin Bridge called Majiazi, Bian began selling freshly made dumplings, adopting the name Laobian Dumplings. By 1870, Bian Fu's son, Bian Degui, had followed in his father's footsteps and improved the cooking process. After some intensive study and experimentation, Bian Degui changed from the original fried fillings to a mix of fried fillings and soup, making the fillings looser, more tasty and easier to chew, giving Laobian Dumplings a distinctive flavor. From then on, Laobian Dumplings became popular and have remained a well-known food in Shenyang as well as overseas.
Ma's Steamed Dumplings, 马家烧麦, majiazhaomai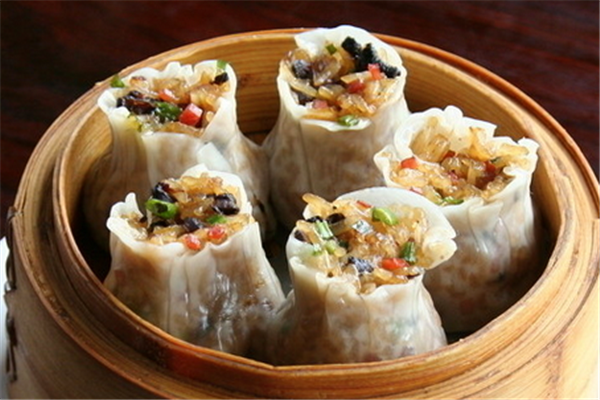 With a unique flavor, Ma's Steamed Dumplings were created in 1796 by Ma Chun and now have a history dating back more than 200 years. At that time, there were no stores in Shenyang, so the only way to sell the freshly made dumplings was from a wheelbarrow in the bustling streets. Ma's Steamed Dumplings became popular because of a strict selection of ingredients, sophisticated method of production, delicious taste, and beautiful shape. In 1828 (the eighth year under the rule of Emperor Dao Guang in the Qing Dynasty), Ma Chun's son, Ma Guangyuan, established two simple stores called Ma's Steamed Dumplings, both situated outside the wall of the Small West Door. Since then, Ma's Steamed Dumplings has become known far and wide. The fresh and mellow fillings are made of sirloin, hind leg and flank oil with very strict requirements. When finished, the soft and chewy dumplings appear crystal bright on the surface, looking much like peony buds ready to blossom. 
West Tower (Xita) Cold Noodle, 西塔大冷面, xitadalengmian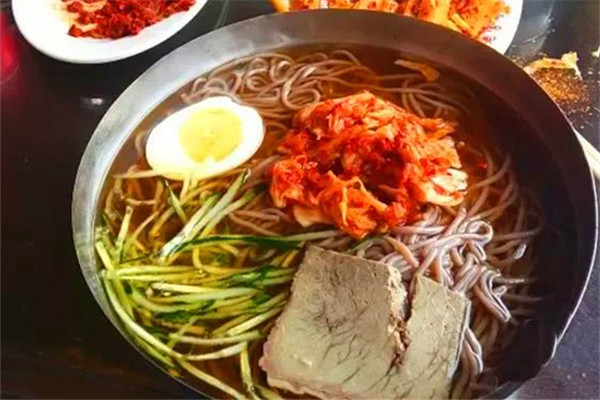 West Tower Cold Noodles adopt the craftsmanship of cooking for immediate consumption. Tensile and chewy with a spicy and refreshing flavor, they represent the best delicious cold noodle dish in Shenyang. Flour and starch are processed through a noodle machine for immediate consumption. The noodles are placed in boiled water and served with a special soup. Diners can add chili powder to suit their own taste. The tasty and refreshing noodle soup is eaten ice-cold. 
Li Liangui Bacon Pie, 李连贵熏肉大饼, lilianguixunroudabing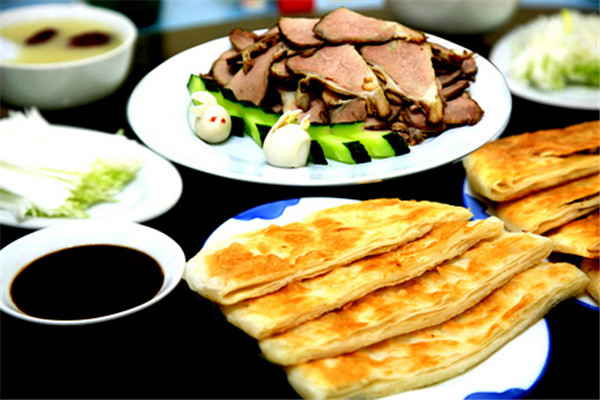 Created by Li Guangzhong (whose infant name was Liangui) from Lishu county, Hebei province, in 1842, the pie contains bacon cooked in a soup containing more than 10 kinds of traditional Chinese medicine. The pastry is made with flour, the above-mentioned soup and other seasonings. It is even more delicious served with shallots, fermented flour sauce, mung bean porridge, and jujube water.
Bulaolin (Ageless Lin) Candy, 不老林糖果, bulaolintangguo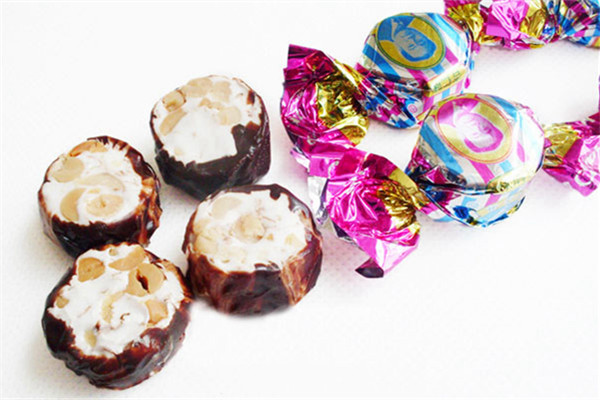 Very popular in Shenyang, Bulaolin candy was very fashionable throughout the country at the beginning of the 1990s. Considered indispensable during Spring Festival, the candy is packaged in a colorful plastic wrapper with the inventor Lin Ruifeng's portrait printed on the front. Lin created Bulaolin candy in 1988 using a consummate sugar refining technique. The featured product of the Bulaolin candy range, this product has won many awards during its 20-year history due to its exquisite ingredients and meticulous craftsmanship. Bulaolin candy is one of the hometown specialties in which Shenyang people take great pride.
Manchu Han Imperial Feast, 满汉全席, manhanquanxi
Manchu Han Imperial Feast was one of the grandest meals ever documented in Chinese cuisine. It consisted of at least 108 unique dishes from the Manchu and Han ethnic groups during the Qing dynasty (1644-1911), and it is only reserved and intended for imperial feasts. Manchu food and the famous Manchu Han Imperial Feast have fundamentally influenced the cuisine in Shenyang, a city where the Manchus once lived.