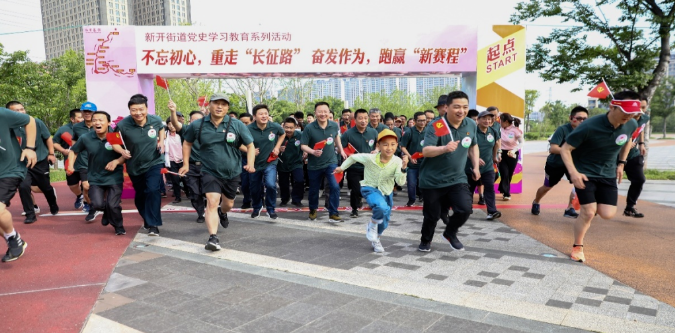 Participants go on a fun power walk in the NETDA on May 22. [Photo provided to NETDA]
A fun power walk marking the 100th anniversary of the founding of the Communist Party of China was held on May 22 in the Nantong Economic & Technological Development Area, or NETDA – located in Nantong city in Jiangsu province – according to local media reports.
More than 200 participants from the NETDA completed the 4.2-kilometer walk.