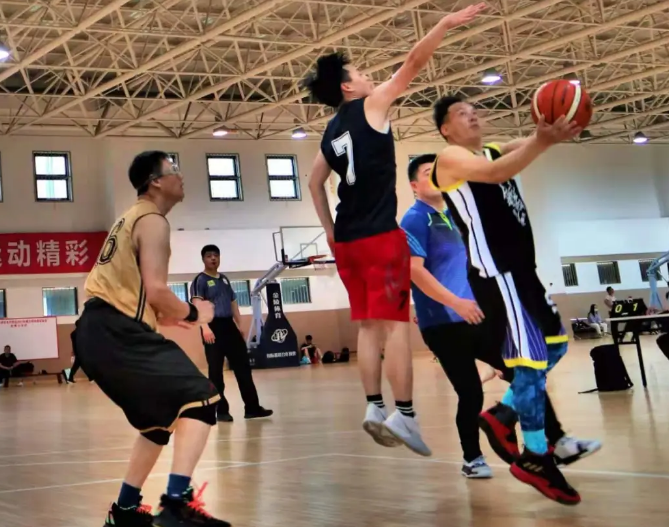 A player shoots for goal during a basketball game. [Photo provided to NETDA]
A fun sports day took place on May 16 at the Nantong Economic & Technological Development Area, or NETDA – located in Nantong city in East China's Jiangsu province.
A total of 270 athletes from the five sub-districts of Xinkai, Xiaohai, Zhuhang, Zhongxing and Laohonggang competed. They were joined by representatives from local enterprises – with everyone competing in five events including table tennis, badminton and basketball.
Additionally, the participants reportedly shared something in common – they all made great contributions to the district's launch of a land redevelopment program this year.
The sub-districts and local companies worked closely on the implementation of the work committee's decisions to overcome difficulties, creating a strong momentum in the NETDA.