A total of 14 top square dancing teams from all over the country give splendid performances during the event. [Photo provided to NETDA]
The inaugural meeting of a square dancing committee, under the auspices of the Chinese Public Cultural Centers Association, was held on May 8 in the Nantong Economic & Technological Development Area, or NETDA – located in Nantong city in East China's Jiangsu province.
More than 50 association members, guests, 14 national square dance teams – and nearly 400 square dance fans from 19 provinces, municipalities and autonomous regions – attended.
At the event there was a meeting which discussed the innovation and development of the square dance in China, followed by a number of performances.
The 14 teams gave performances which highlighted the characteristics of their different regions, to the tune of some lively music.
Among them, one team gave a performance called On a Field of Hope – which was warmly received by the audience for its enthusiasm and fresh dancing style.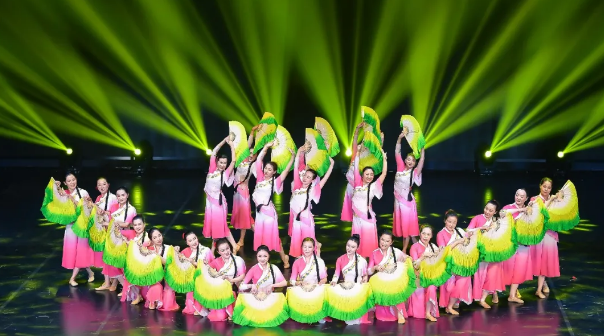 A square dance performance called – On a Field of Hope – gets a particularly warm reception from the audience. [Photo provided to NETDA]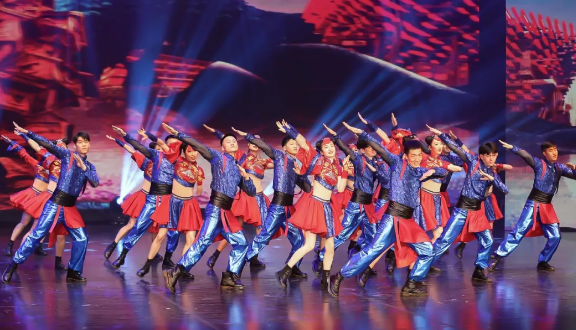 A lively team takes to the stage during the event. [Photo provided to NETDA]