Dining
Ten cuisines you mustn't miss in Changsha

Updated: 2016-08-03
Yellow catfish (huang ya jiao)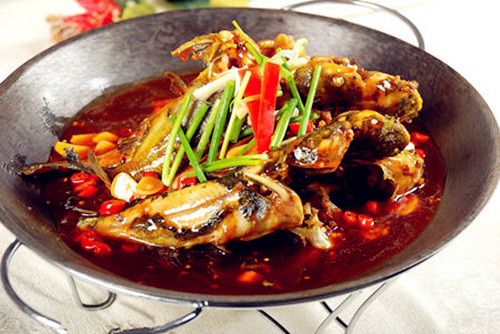 Yellow catfish [Photo/ Changsha.com.cn]
The name of this dish is derived from the yellow color of the catfish and the strange duck-like noise they makes when they are caught. The dish itself is fried until crispy, and is beloved by Changsha locals for its fragrant, fresh and spicy flavor. The head of the fish is a delicacy in itself, and is often reserved for the most senior person at the dining table.
Steamed fish head with chopped bell peppers (duo jiao yu tou)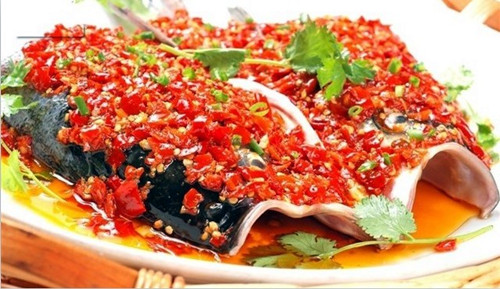 Steamed fish head with peppers [Photo/ en.changsha.gov.cn]
This Hunan classic, known across the globe, blends color and fragrance with fresh fish and spice. A large fish head is steamed and then covered in a heady mix of chopped bell peppers, garlic, coriander, onion, ginger and fermented soya beans.
In recent years, the local government has sought to revive the region's long tradition in porcelain making and boost local industry with the cultural influence of ancient Tongguan kilns, which have a history of 1,200 years.
Contact Us
Tel: +86(0731)-8401-8486
Add: No.19, Kaiyuan Rd, Xingsha, Changsha county