Dining
Ten cuisines you mustn't miss in Changsha

Updated: 2016-08-03
The scorching weather continues to beat down across Changsha, Hunan province, sapping energy and making daily life a challenge. However, the heat is sure to pass followed by mellower temperatures.
No matter what time of year, there is one thing in Changsha that is sure to restore energy and ignite passion among its people. It's Food.
Here are 10 classic Hunan dishes not to be missed all year round.
Sauteed pork with pepper (la jiao chao rou)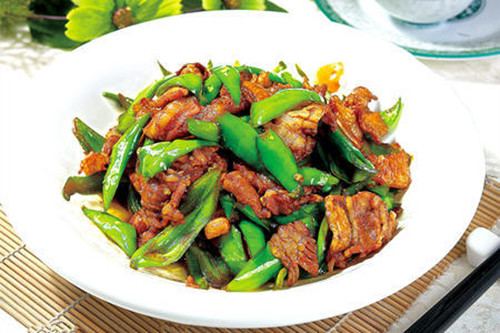 Sauteed pork with pepper [Photo/ Changsha.com.cn]
You would be hard pushed to find a single person in Hunan who didn't love this dish. Made from fresh slices of pork, green peppers and garlic, you may ask what makes this dish particularly Hunan in style. The secret comes from the local thin green or red peppers commonly found in the province. These peppers absorb the oil from the pork giving the dish a uniquely savory taste.
In recent years, the local government has sought to revive the region's long tradition in porcelain making and boost local industry with the cultural influence of ancient Tongguan kilns, which have a history of 1,200 years.
Contact Us
Tel: +86(0731)-8401-8486
Add: No.19, Kaiyuan Rd, Xingsha, Changsha county