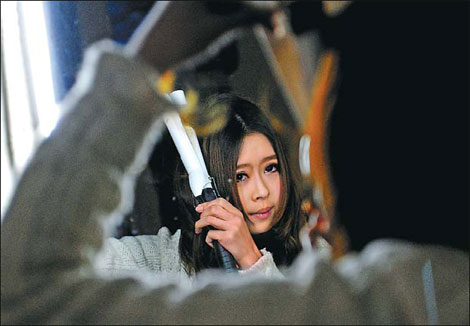 Cyber-model Cheng Lianghuan uses a flat iron to straighten her hair.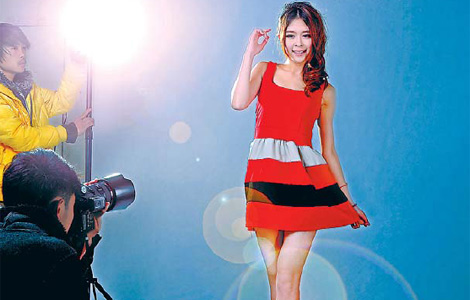 Cheng poses in front of the camera.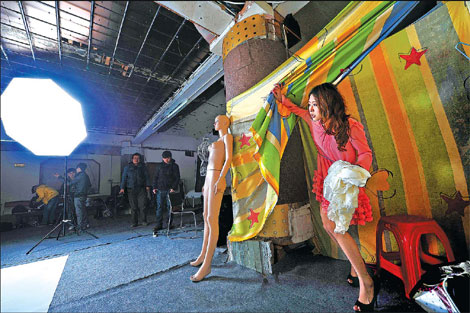 Cheng is trying on a summer dress at a studio in Wuhan. Photos by Han You / For China Daily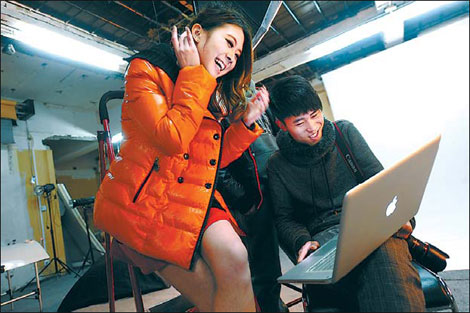 Cheng and a photographer review the pictures taken during a photo shoot.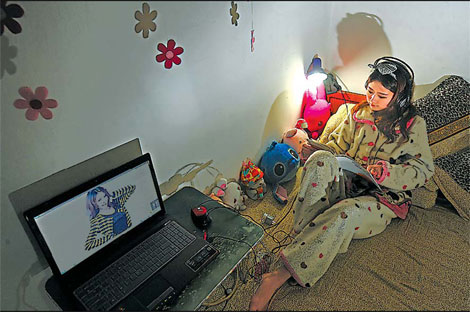 Cheng reads a magazine while listening to music in her room.
Cheng Lianghuan was in a hurry when we caught up with her on March 18 at a studio in Shundao, in downtown Wuhan, Central China's Hubei province.
"I don't like to be late for shoots," the 21-year-old model said while putting finishing touches to her makeup and straightening her hair. Unlike other professional models, Cheng, a cyber-model, has to do all the work herself.
But luckily for her it is also a profession that is witnessing a strong resurgence due to growing popularity of online shopping in China. At a curtained-off changing area in the studio, Cheng tries on the first of the several dresses that she would be modeling for during the day. More than often, it is possible that she has to make the changeover from one costume to another in a jiffy, considering that she needs to pose for at least 100 dresses on an average day.
Though it is early spring in Wuhan, the temperature at the studio is still a relatively low 5 C. "Off-season shooting is common for this occupation. We often take pictures of summer clothes in the winter, and of winter clothes pictures in the summer," she said. "Every girl likes wearing beautiful dresses and taking nice pictures. I'm very lucky to have this job." Majoring in artistic design, Cheng plans to be an art teacher when she turns 25. Until then, she says she wants to chase her dream with pictures.