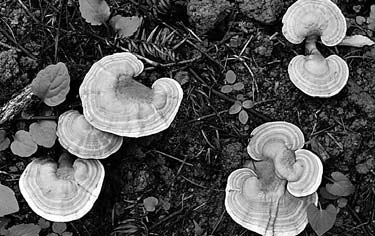 A herb farm in Yichang, Hubei province. The fluctuations in herb prices have caused problems for China's herb farmers. Shui Xiaojie / for China Daily
For months, Fang Jingteng and his wife have been discussing whether to grow medicinal plants or grain on their land.
In 2010 the couple, who live in a small village in rural Chengdu, cultivated 2 mu (0.13 hectare) of bighead atractylodes rhizome (baizhu in Chinese), a herb with many medical properties. The harvest was sold out at 60 yuan ($9.53) a kilogram. Their agent said he would like to buy more in 2011 and asked Fang to grow more.
The couple reduced their grain cultivation and increased their baizhu planting to 6 mu last year but the agent only purchased half of the output at just 28 yuan a kg, saying demand for the plant was declining dramatically. He promised 2012 would be a big year.
The Fangs tried to sell the excess at a weekly open market in their local town but failed. Their pigs ate some and the remainder was buried.
"I don't know whether demand for the plant will be good or bad this year. I also don't know about the grain. Should I trust the agent's prediction to plant baizhu or return to grain?" asked Fang.
The price of China's medicinal plants experienced a tremendous increase last year but is expected to decline in general this year, analysts said.
According to Long Xingchao, director of the information department under the China Association of Traditional Chinese Medicine, the prices are likely to decline because medicinal plant growers expanded their cultivation areas last year and speculators have to sell their stocks this year.
Medicinal plant prices nearly doubled during the last two years. Some even witnessed 100 percent to 500 percent growth, statistics from Long's department showed.
For example, the price of radix pseudostellariae (taizishen in Chinese), which cures minor ailments, was 250 yuan a kg last June, 10 times its price in 2007.
During the first six months of last year, the price of pseudo-ginseng (sanqi in Chinese), which helps to reduce cholesterol as well as control arteriosclerosis, jumped to 600 yuan a kg from 100 yuan.
In 2010, 84 percent of 537 types of medicinal plants on the market experienced price rises, increasing 109 percent on average.
"Because of soaring prices, many farmers expanded their planting areas, which led to a jump in supply from late last year. The increase in output will continue to the middle of this year," said Gai Zhiyi, a professor with the Inner Mongolia Agricultural University.
He added that many medicinal plants are used as alternatives. As a result, the users - pharmaceutical enterprises and patients - can choose cheaper ones to those that increased in price. This further increased supplies in the market.
The last round of price rises was mainly due to speculation, according to Guo Fanli, an analyst at China Investment Consulting Co Ltd. Some agents store medicinal plants, creating shortages in the market and raising prices.
"Speculating on medicinal herbs does not require much money. For plants produced in small quantities every year, an agent can spend only tens of millions of yuan to buy out the nation's entire stock. That's why medicinal plant speculation has boomed in recent years," said Guo.
To crack down on speculation, the National Development and Reform Commission issued policies in July to check stockpiles, and forced agents to keep only a reasonable store, obliging them to sell the excess. The policy helped to quickly increase market supply and stabilize the prices from last September.
In the next round - the coming three years- medicinal plant prices will fall slightly, said Long, explaining that they can be regarded as a kind of agricultural product. They also follow a principle of the agriculture industry - three good years will be followed by three bad years. "The fluctuation is natural," he said.
However, Liu Zhanglin, vice-president of the China Chamber of Commerce for the Import and Export of Medicines and Health Products, said that the price fluctuation should not be natural: It's a result of an absence of an agriculture information system and macro-adjustment mechanism.
"China is a big nation, and farmers cannot get the general picture of the nation's agricultural industry. If they see that the prices of some products were high last year, they will expand their production of them. The decision is blind and will lead to oversupply and price cuts in the following year," said Liu.
The nation must establish a complete and transparent system as soon as possible to offer guidance for farmers to avoid wild fluctuations. The fluctuations will hurt farmers' interests and offer opportunities for speculators, he said.
Liu said the price of medicinal plants will decline to some extent this year, mainly because the bubble is bursting, but prices will increase in the long term.
"Some medicinal plants are natural resources and are diminishing fast. Labor costs are increasing in China. Many farmers are giving up agriculture and moving to the cities. Cultivation of the land is reducing. People's demand for medicinal plants - a natural pharmaceutical source - is surging. All these factors will encourage the price of medicinal plants to rise," said Liu.
Both Long and Liu urged the government to take effective and practical measures to protect wild medicinal plants and encourage farmers to grow them.
liujie@chinadaily.com.cn
(China Daily 03/12/2012 page16)