The relocation of 345,000 residents along the reaches of Danjiangkou reservoir has started, and is scheduled to be completed by 2013, People's Daily reported Thursday.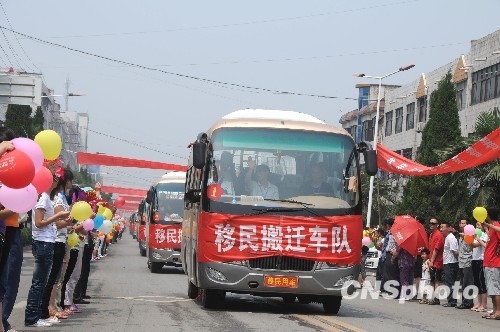 Residents in Lingang village of Henan province on the way to their new homes on June 17, 2010. [Photo/CNSphoto]
The reservoir, located in Danjiangkou in Hubei province, sits in the middle of the North-South water transfer project.
The residents are from Henan and Hubei, including 230,000 who have to move out of their towns.
Land compensations for the migrants have been increased to 10-16 times the average output value of the three years prior to the requisition. For families that have less than 24 square meters of per-capita floor space, the relocation compensation will also follow the 24 square meters standard.