Lantern show celebrates Mid-Autumn Festival
By Xu Lili Updated: 2015-09-28
A colorful lantern show was held at Cunjinqiao Park in Zhanjiang, South China's Guangdong province, to mark the traditional Mid-Autumn Festival, which falls on the 15th day of the eighth lunar month--Sept 27 this year.
More than 150 lanterns in various colors, patterns and styles were on display.
The lantern show, part of the Third Lingnan Folk Culture Festival, was the largest ever in Zhanjiang with an exceptional variety of lanterns.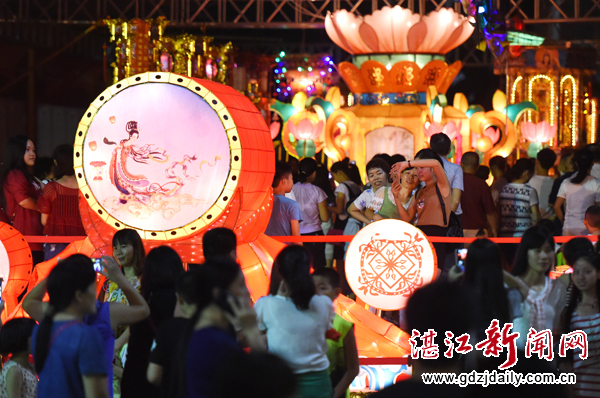 All kinds of lanterns are on display at the lantern show in Zhanjiang for the Mid-Autumn Festival on Sept 27. [Photo/gdzjdaily.com.cn]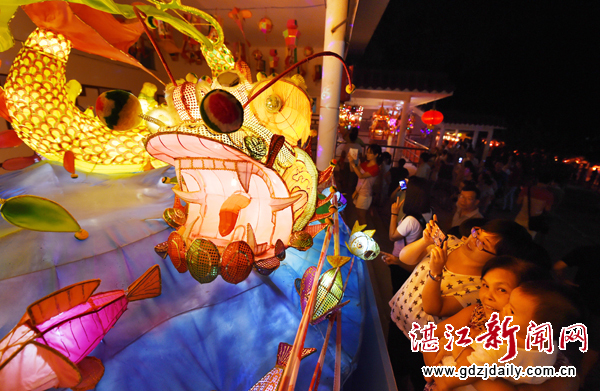 Visitors are attracted by colorful lanterns in Zhanjiang on Sept 27. [Photo/gdzjdaily.com.cn]