Biz updates
China's new areas chart way for reforms
Updated: 2013-11-08
( Xinhua )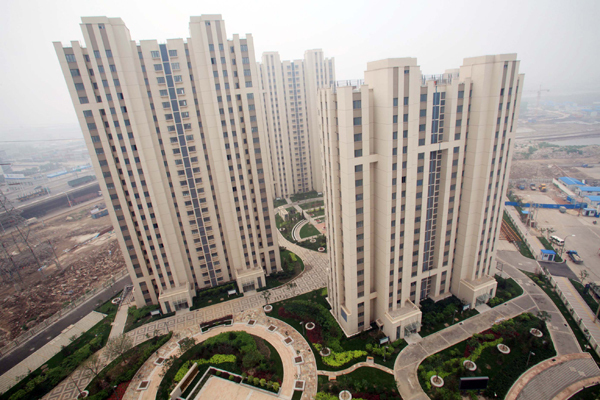 The Tianjin Binhai New Area, which was established in 2006, in this file photo taken on July 28, 2011.[Photo/Asianewsphoto]
Located in both coastal regions and the hinterland, China's six "state-level new areas" have been innovating to chart the way forward for the country's new round of reform and opening up.
The pilot areas, set up within two decades from 1992 to 2012 in the cities and provinces of Shanghai, Tianjin, Chongqing, Zhejiang, Gansu and Guangdong, have been playing an important role in testing reforms and demonstrating their outcomes.
Together with five special economic zones and 14 coastal open cities established in the early years of reform and opening up, the new areas have showed the government's determination to explore development in different geopolitical regions, and significantly deepened China's economic transition and liberalization in the new century.
As China's reform enters a deep-water zone with a key political meeting set to open on Saturday, the new areas are continuing to shed light on the country's future development by pushing forward administrative, economic and social upgrades.
Streamlined administration
In September this year, Tianjin Binhai New Area, established in 2006, announced the abolition of administrative committees for its three districts, putting their administration directly under the area government.
By doing so, the administration of the Binhai New Area, seen as a new growth engine around the Bohai Bay in north China, was streamlined.
Likewise, Shanghai's Pudong New Area, the country's first such new area, being founded in 1992 to improve the international competitiveness of the flourishing Yangtze Delta region, was expanded to include Nanhui District in 2009 after initially integrating several districts and counties.
"Such measures have enabled the new areas to pool land and capital resources and increase efficiency in policy making and implementation, unleashing great potential for their development," said Li Hanlin, a professor with the Party School of the Communist Party of China (CPC) Gansu Provincial Committee, who has long been studying the new areas.
Li, however, noted that more important than administrative adjustment is the functional transition of the governments and their improvement in efficiency.
Zhoushan Islands New Area in Zhejiang Province has slashed its government departments by 25 percent at area level, and 30 percent at district and county levels, so as to streamline administration, making it a pioneer in developing China's vast maritime resources.