Kodak's strategic transformation and brand revitalization
(  China IP )
Updated: 2010-10-25
---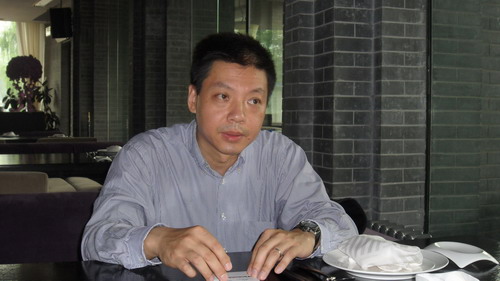 Xu Silin, chief representative of Kodak (China) Investment Company Limited
---An Interview with Xu Silin, chief representative of Kodak (China) Investment Company Limited
When speaking of Kodak, most people first think of cameras and film. However, for Kodak's employees, this is both glorious and ironic. Since 2003, when the Company announced that it would "march into the digital world," it has successfully evolved from being a giant of traditional imaging products to a global powerhouse of digital products. Nevertheless, little has been stated or publicly known about this rebirth.
To understand Kodak's phenomenal success, China IP interviewed Mr. Xu Silin, chief representative of Kodak (China) Investment Company Limited and chief government officer of Kodak Greater China.
In his early years, Mr. Xu was a reporter with the Economic Daily. Later he went abroad to study, worked as financial analyst and investment consultant in New York, and subsequently joined Hill & Knowlton (China) Public Relations as the deputy director of the California and Hong Kong/China offices, responsible for government relations, investment and business development. After leaving Hill & Knowlton, he joined Lucent China as PR Director, in charge of media relations, advertising and government relations. Prior to joining Kodak, he was general manager of Corporate Planning and Communications for IBM's Greater China Group.
From traditional to digital – the success of strategic transformation
The 130-year history of Kodak is a timeline of patents. As early as 1879, Kodak's founder George Eastman applied for patent protection for his invention – a plate coating machine in London, and the following year obtained a patent in America. The manufacturing of dry plates based on this patented technology proved to be a great success. The development of Kodak has been achieved by constant technical innovations and intellectual property protection.
Since its founding in 1880, Kodak has lead the global imaging market and been synonymous with cameras and especially film.
"The development of digital technology greatly cornered the traditional film industry. With the continuous slump of the sales of films from 2001, Kodak's traditional film industry shrank at an annual rate of 8%. Under the perilous situation, Kodak began to look for breakthroughs, for technological improvement and business diversification. Meanwhile, it rolled up sleeves for strategic transformation," said Mr. Xu.
Regardless of Kodak's great success in the film business, it became the biggest obstacle on its road to digitalization. "We have experienced from a high-profiting period to such a downturn. Both we and our company have been through struggles to face and accept the reality. Transformation is not something that happens overnight. We will come across all kinds of difficulties in the process: blames from consumers and customers, and challenges from competitors," stated Xu.
It was in 2003 that this traditional "Mr. Big" began to realize the necessity for a change in its focus . Deng Kaida, then global CEO of Kodak, openly admitted the company's decision-making blunder in digital products, and launched a major top-to-bottom transformation.
The makeover faced extreme difficulties at the beginning. In October 2005, due to the heavy payments brought by restructuring and the continuous decline of revenue from traditional products, Kodak suffered a fourth-quarter economic loss. The net deficiency for the third quarter of 2005 was USD 1.03 billion, a historic new high. Additionally, there were rumors of a purchase by HP.
The Patent Cooperation Treaty (PCT), is an international co-operation treaty in the area of patents.