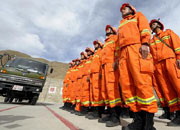 Tibet fire brigade officers and soldiers to aid Yushu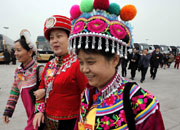 Delegates of ethnic groups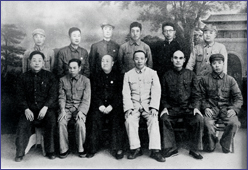 A photo of the ethnic minority delegates in 1949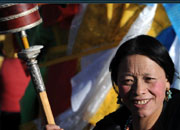 Past and present of Tibet
Tibet fire brigade officers and soldiers to aid Yushu
(China Tibet Information Center)
Updated: 2010-04-15 09:57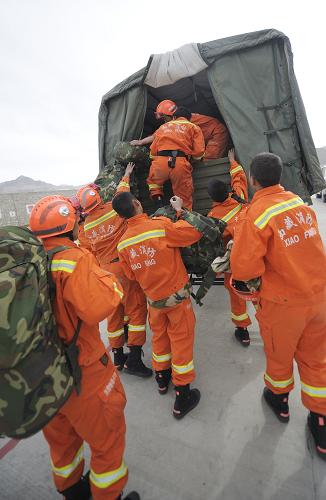 Photo shows 30 more officers and soldiers from Lhasa fire brigade head for Nyingchi to get ready for the rescue in disaster areas of Qinghai Yushu, April 14.
[China Tibet Information Center]
Tibet had send Chamdo fire brigade as the first rescue team to northwest China's Qinghai Province, hit by a 7.1-magnitude earthquake Wednesday morning. In addition, 40 member rescue team of Tibet has been on their way to Yushu and the officers and soldiers from 6 regions of TAR remain at a high state of readiness for the rescue in Yushu.