WTO: China should reconsider currency plan
(Reuters)
Updated: 2006-03-17 19:17
China should adopt a more flexible currency exchange rate policy and must do more to stamp out piracy, the World Trade Organization will report in its first trade review of the Asian country, according to a summary obtained Friday by The Associated Press.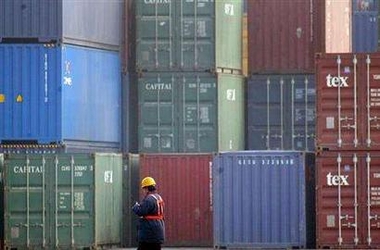 A Chinese worker walks past containers in Longwu Port in Shanghai, January 11, 2006. [Reuters]


The WTO's trade review, scheduled for release on April 10, will praise China for economic reforms made over the last three decades, which have helped cut by over half the amount of Chinese living in poverty and increase gross domestic product per capita nine-fold.

Commitments made by China to join the WTO in 2001 "have provided a catalyst for reform, paving the way for continuing strong growth in the foreseeable future," the global commerce body said in the summary.

But "a number of challenges remain," the WTO said, citing China's currency policy, protection of intellectual property rights and slow liberalization of key service sectors such as banking and telecommunications.

The report makes no mention of a recent thaw in trade hostilities between China and the United States, which has been bogged down by Washington's US$202 billion (euro168 billion) trade deficit with the Asian country and has centered on the valuation of the Chinese yuan.

American manufacturers contend China is blatantly manipulating its currency, keeping it undervalued by as much as 40 percent, to make Chinese goods cheaper for American consumers and U.S. products more expensive in China.

According to the WTO, "the move to a more flexible exchange rate could enable China to operate a more independent monetary policy and allow the market to play a greater role in determining interest rates and therefore in allocating resources."

China raised the yuan's value by 2.1 percent against the U.S. dollar when it changed its exchange rate system in July, basing the value of the yuan on a group of global currencies and allowing limited fluctuation.

But the U.S. and other countries have been pressing Beijing to raise the yuan's value further.