Pop power
(cityweekend.com.cn)
Updated: 2008-06-16 14:02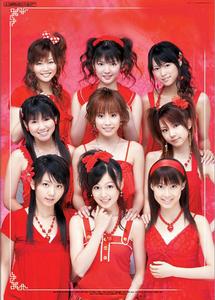 The Japanese girl group Morning Musume (or, Morning Girls) will sing for the 2010 Shanghai Expo this June.
The nine girls (including two Chinese girls) will sing Japanese pop tunes and perform in the requisite mini skirts, bleached hair and doll-like make-up, which has been their trademark since their inception in 1998.
According to critics, they are very energetic but most of their songs are sung in unison. Even if they sang in a choir you'd be hard pressed to tell the difference; there are nine of them performing on stage at the same time!