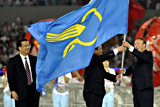 Northern Chinese city Erdos of the Inner Mongolia autonomous region took over the host flag at the closing ceremony of the Chinese Ethnic Games on Sunday evening.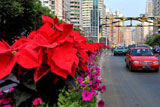 Downtown Guiyang is decorated with lines of flowers as the Ninth National Traditional Games of Ethnic Minorities draws near, in Guiyang, the capital of Southwest China's Guizhou province, Sept 6, 2011.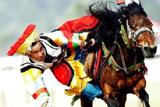 The National Traditional Games of Ethnic Minorities of China is developed from a performance of ethnic minorities sports held in 1953 and held every four years. The Games aim to promote and carry on the traditional sport culture of ethnic groups and the fitness-for-all campaign. Eight version of the Games have been held till now.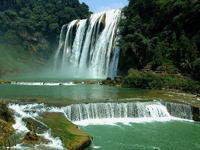 Guizhou is officially made up of four prefectures, two autonomous prefectures, three cities under provincial administration, and the capital city is Guiyang.