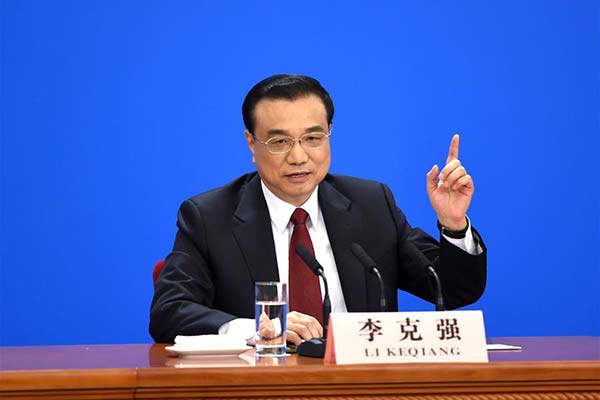 Chinese Premier Li Keqiang speaks at a press conference at the Great Hall of the People in Beijing, capital of China, March 16, 2016.[Photo/Xinhua]
China will not falter in carrying out its reform agenda while ensuring that growth is not seriously affected, said Premier Li Keqiang at a news conference on Wednesday.
"One thing is for sure, that we are determined to push ahead with our reform agenda," he said after the closing meeting of the fourth session of the 12th National People's Congress in Beijing.
The country will also protect the interests of workers in industries where overcapacity will be cut, Li said.
China has earmarked a 100 billion yuan ($15.4 billion) fund to subsidize possible layoffs and "if necessary, the fund can be expanded," the premier said.
Local governments must also allocate funds to help push for the restructuring of industries suffering from overcapacity, such as steel and coal mining, he said.