Editor's note: Scholars around the world share their views about China's reform policies which have impressed them the most over the past year.
Alan Barrell, Professor and entrepreneur in residence at the Judge Business School, University of Cambridge, UK.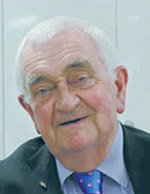 The continued focus on innovation and entrepreneurship – in the economy, business, and especially within the education system.

I had the privilege late in 2015 to work at a major National University Teachers Conference in Beijing – where government, academics and business focused on the critical importance of entrepreneurial education and the successful start-up and scale-up of new companies, as well as the invigoration of existing enterprises with new ideas, creativity and education.
I have been particularly impressed with the support given by the Chinese government in the higher education sectors to entrepreneurial education – including the work of ET China (Entrepreneur Training China) – an organization some of us are collaborating with from UK.


Bill Jones, Washington bureau chief of Executive Intelligence Review.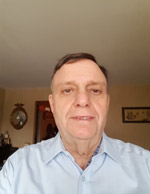 There have been a number of reforms which China has introduced over the past year or so that have impressed me.

For instance, the Yangtze River Belt proposal and the creation of a new Beijing-Hebei-Tianjin cluster.

But I have to say that the most far-reaching and decisive reform is no doubt the change in one-child policy.
Of all the factors determining economic growth, the human factor is the most important as it is the source of those creative ideas which allow a human economy to advance to new technologies and to the utilization of new material resources.
The human being, in contrast to all other "factors of production", is absolutely unique in that it provides far more than it consumes in his or her utilization, if given the means to develop his or her creative faculties.


Charles Foster, Chairman of US-China Partnerships and board member of Asia Society Texas Center.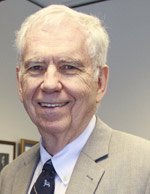 The policy initiative of President Xi Jinping that I have been most impressed with over the past year has been his willingness to take major steps to end corruption.
This is most critical for China as large-scale corruption undermines the best of programs and morale in society in general.
Thus, I think it was a critical decision for Xi to root out corruption not only at the rural level but also at high level in order to establish a mindset that corruption cannot be business as usual.
Kerry Brown, Professor of Chinese Studies and Director of the Lau China Institute at King's College London.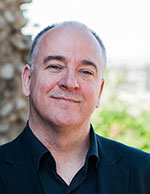 Making the commercial environment in China more predictable by ensuring that rules are being followed both by Chinese and non-Chinese companies is important, and I think that is being implemented with quite a bit of resolution.
A lawyer told me in China last year that it was far less about guanxi and connections now, and more about making sure rules were followed. That surely is a positive thing.

Douglas Kivoi, Governance Division at Kenya Institute for Public Policy Research & Analysis.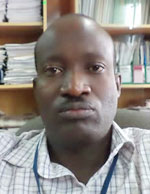 The ability of the Chinese economy to withstand external shocks despite the world economy depreciating due to a drop in oil prices and the greed of American and European stock markets.