The plenary sessions of the National People's Congress (NPC) and the National Committee of the Chinese People's Political Consultative Conference (CPPCC), popularly known as the "two sessions", kicked off this week.
Many Chinese celebrities are also CPPCC members. Let's hear what they had to say.
On culture: Need to develop today's new classics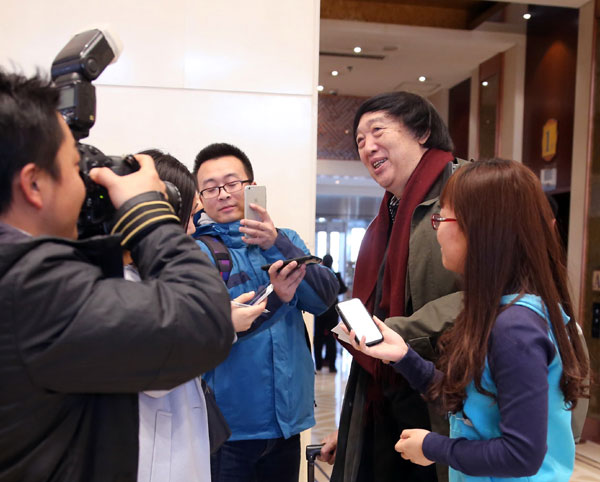 Feng Jicai, writer and CPPCC member, is surrounded by reporters as he registers for the annual session on Monday. Jiang Dong /China Daily
Feng Jicai, famed writer, heritage campaigner and CPPCC member, said China is lagging behind other countries in the creation of contemporary works that represent the peak of the country's cultural achievements.
"We have profound cultural traditions and splendid arts such as Peking Opera, but in terms of contemporary culture, we are known for nothing. Culture is living and develops as the times and society change. We should safeguard our heritage while developing today's new classics," said Feng.
Related: