The windfall from the lethal swing of a hammer swept 3-year-old Hei Dou through a loophole in China's legal system - one that urgently needs to be closed. The toddler's mother used the hand tool to bludgeon his savagely abusive father when he tried to sell the boy's 5-year-old sister to pay off his gambling debts.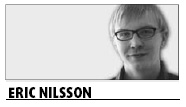 Police took the father to the morgue and their mother to prison but left the children at the crime scene. Because the youngsters were not technically orphans, they were ineligible to receive government assistance, even though they no longer had any caretakers. Rather than being sold, Hei Dou's sister went to live with the village chief, while he was given to an abusive man with mental disabilities.
When police stumbled across the boy herding sheep two years later, he was wearing hardly any clothes and a patchwork of bruises. This time, they took him to a center run by Morning Tears, a nonprofit organization (NPO) caring for convicts' children forsaken by the legal system.
Little Hei Dou was somewhat luckier than many such youth. He eventually ended up receiving good care and was never forced out into the streets.
Because convicts' children are not legally entitled to the food, shelter, clothing, healthcare and education guaranteed to those with orphan status, many must become "urchins". They account for many of the roughly 100,000 children eking out existences on China's streets, Ministry of Civil Affairs figures show.
Xiao Yue, age 7, and her brother are typical examples of this. For more than a year after their parents were arrested for theft, they roved with a gang of homeless, parentless youth, who taught them how to steal and swindle to survive. But unlike most children in their situations, they eventually ended up at a Morning Tears care facility.
Such organizations, which run about 20 centers nationwide, can only help a few hundred convicts' children.
But the Administrative Bureau of Justice says that more than half of the country's roughly 600,000 kids of convicts are "in dire need of assistance".
NPOs say that in more than half of the cases, a terrified mother kills a ferociously violent father. Usually, nobody will take in the kids after her arrest because of stigma. With no family or government help, these innocent children of convicts are often sentenced to despairing lives on the streets.
Legislation is needed to create standard procedures for temporarily placing such children under court custody from their parents' arrests until new caretakers are found.
Currently, it is up to local police to decide what to do with the children in the immediate aftermath of their guardians' incarcerations.
Many are left in empty homes, often the scenes of their fathers' slayings. Law enforcement officers have few other options. There are only a handful of care facilities for such children nationwide, and none of them are run or assisted by the government.
The most relevant legal document addressing the issue is a recent set of guidelines - not a binding law - that permits NGOs and NPOs to run facilities for convicts' children if they register with city child protection centers under the Ministry of Civil Affairs.
But it does not go far enough. It places no obligation on any government body to provide for these children's welfare; it only allows for certain NPOs and NGOs to do so.
And despite the registration requirement, there is lax supervision of, and no concrete standards for, these nongovernmental operations. Government attention is needed to prevent child abuse and ensure standards of quality care.
The need is immediate for the adoption and effective enforcement of legislation assisting convicts' children without caretakers. This must provide them with benefits equivalent to those that orphans receive.
It is time this moral and social obligation became a legal obligation.
Until that happens, the system will continue to lock the innocent children of convicts in prisons of abandonment.
E-mail: erik_nilsson@chinadaily.com.cn