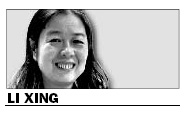 A lot of heat is being generated in Copenhagen as thousands of government officials and NGO representatives gather to find ways to cool the Earth.
Thousands of journalists from across the world, too, have converged on Denmark's capital, even though some are quick to say the city will see an increase in greenhouse gas (GHG) emission equal to that released by a town of say 18,000 people in Europe.
The very thought of that made me feel a bit guilty when I reached Copenhagen on Monday to join the media corp. My round-trip air travel alone would emit 2,006 kg of CO2.
But I came because the United Nations Climate Change Conference was too important to miss, not simply because a lot of dramas will unfold as more than 190 heads of state or government and their representatives negotiate a new deal that will force countries to take action to mitigate global warming.
Since the Bali Road Map was drawn up in 2007, negotiations have gone on a roller-coaster ride. On Sunday, UN Secretary-General Ban Ki-moon expressed optimism about an agreement, while Yvo de Boer, executive secretary of the UN Framework Convention on Climate Change, told the media that he was confident of seeing an "ambitious new deal".
Despite their upbeat remarks, we cannot ignore the fact that last Thursday the Australian Senate threw out its government's bill, aimed at encouraging industries to reduce the emission of heat-trapping gases.
The US Senate is still debating the American Clean Energy and Security Act that the House of Representatives passed with a thin margin.
Apart from possible political wrangling, Copenhagen will also see a lot of finger-pointing.
By nature, journalists love conflicts and contradictions. But I, like many other journalists, am here looking for solutions that will prevent the world from doom.
Indeed, the climate conference will have far reaching impacts on global economic and human development, as well as upon individuals - especially over people's way of life.
However, it should allow people in developing countries to shake off poverty and live a decent life.
It is difficult to calculate how much a "decent life" impacts the Earth ecologically.
When I visited the ancestral home of former US president Herbert Clark Hoover in Iowa, I was surprised at the small size of the house.
The bedroom had a double bed, which is about two-thirds the size of a standard double bed that not only people in the West, but also many middle-class urban Chinese have today.
In the past, many urban Chinese used to take a bath in public baths. It was a luxury to take a bath even every other day.
When we feel content about the improvement in our lives, we seldom think of how much more water we use today and how much more wood goes into the making of bigger beds.
But I don't believe that people in underdeveloped regions should pay the price for global warming. Neither is it conducive to suggest that Asians should reduce the consumption of rice, as some scientists have been quoted as saying, even though paddies emit more GHGs than corn or wheat fields.
I remember marveling at a big furnace in the middle of a mid-19th century elementary school classroom in Iowa.
The frontier pioneers took great care to ensure that their children were properly educated without fear of the cold.
In China, however, many children still study in classrooms devoid of any heating. Lisa Carducci, an Italian-Canadian friend of mine, has been active in a campaign to raise money to buy sweaters for schoolchildren in the remote highlands of Qinghai province who often shiver through the winter in classrooms without a single source of heating.
I think those of us whose carbon footprints are higher than the average should discipline ourselves and reduce the amount of GHG we emit in order to help improve the life of the poor and underprivileged such as those schoolchildren in Qinghai.
E-mail: lixing@chinadaily.com.cn
(China Daily 12/08/2009 page9)