COPENHAGEN: Chinese Premier Wen Jiabao said on Friday that China has enjoyed the fastest growth of new energy and renewable energy, and has the largest area of man-made forests in the world.
Premier Wen Jiabao also called for the nations to build consensus.
Wen was speaking at the opening session of the final summit segment of the UN climate change conference in Copenhagen.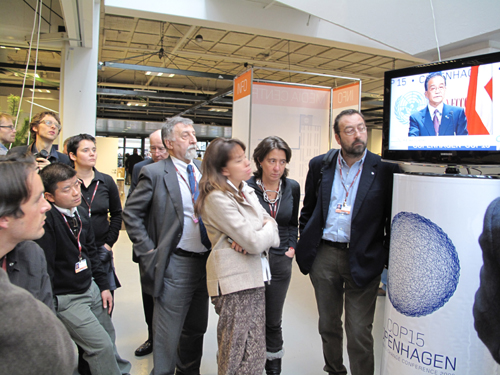 Reporters watch a television screen broadcasting Chinese Premier Wen Jiabao's speech at the opening session of the final summit segment of the UN climate change conference in Copenhagen.[Li Xing/China Daily]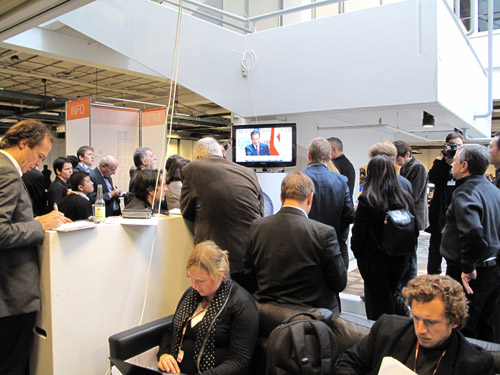 Reporters watch a television screen broadcasting Chinese Premier Wen Jiabao's speech at the opening session of the final summit segment of the UN climate change conference in Copenhagen.[Li Xing/China Daily]