Oilman Wang Jinxi, father of hybrid rice Yuan Longping, bus-ticket seller Li Suli, astronaut Yang Liwei, hurdler Liu Xiang. These seemingly unrelated names have one thing in common - they have all been designated a model worker.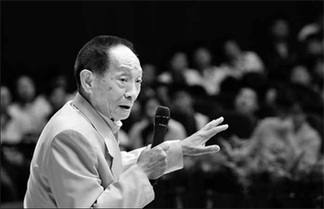 The father of hybrid rice Yuan Longping (pictured above), basketball player Yao Ming (pictured blow) and hurdler Liu Xiang are some of the nation's most famous model workers. [Zhou Chao and Gao Erqiang] 

Model worker is an honor bestowed on people who have made a significant contribution to the country through their hard work. It was one of China's most prestigious honors under the old planned economy.
However, with the country's rapid economic and social development, the criteria of what defines a model worker have undergone a sea of change.
The nationwide selection of model workers began in 1950, and was based on the endurance of hardship and the sacrifice of self-interests. The model worker was expected to inspire the masses and inculcate such virtues as hard work, modesty and patriotism.
According to Liang Jun, China's first woman tractor driver and also one of the first batch of national model workers, various competitions were held to choose model workers in the early years of New China. "One who works like an old bull" was a common description of model workers at that time.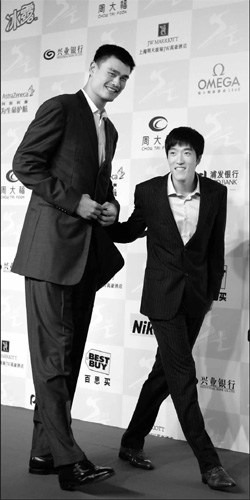 "I remember that once I worked non-stop for three days in the fields. I was so tired that I could have even slept through an earthquake. My colleagues told me later that they found me sleeping soundly in a mud hut," recalls Liang, with smile.
Manual laborers, such as toilet cleaners, coal miners and construction workers, were typical model workers during that period. "Old bull" was how most people referred to them.
More than 460 people were selected as China's first batch of model workers in 1950, among whom 158, or 34 percent, were farmers and 113, or 24.3 percent, were workers. Only 7.1 percent were from the managerial class.
As time went by, the composition of model workers also changed. In the 1960s, for the first time, model workers began to be drawn from diverse fields, such as education, culture, sports and media.
The selection of model workers was suspended during the "cultural revolution" (1966-76), resuming only in the late 1970s. Deng Xiaoping, chief architect of China's reform and opening-up, put forward the ideas of "technology is productivity" and "intellectuals are part of the working class", triggering new respect for intellectuals and knowledge.
Many of those chosen as model workers at this time were scientists, engineers and educationists, such as scientist Jiang Zhuying who brought Chinese color television technology up to world standards.