Wang Chen, former publisher of People's Daily - a leading newspaper of China - has been appointed minister of the Information Office of the State Council. He will replace Cai Wu, who was made minister of culture at the first session of the 11th National People's Congress in March.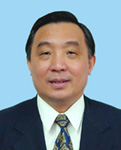 Wang Chen
Wang, 57, a member of the CPC Central Committee, worked at Guangming Daily for 26 years before being appointed deputy head of the Publicity Department of CPC Central Committee in June 2000. In 2001, he was transferred to People's Daily as its editor-in-chief and was promoted to head of the group the following year.
He was a member of the 16th and 17th CPC Central Committees in 2002 and 2007.
In another development, Hu Chunhua, first secretary of the Secretariat of the Central Committee of the Communist Youth League of China (CYLC), has been appointed deputy secretary of the CPC's Hebei provincial committee following a Central Committee decision.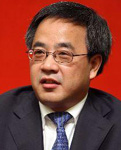 Hu Chunhua
Hu replaces Guo Gengmao.
Born in 1963, Hu is a Hubei native and graduate of Peking University. After his graduation, he worked in Tibet, except during 1997 and 2001, when he was appointed one of the secretaries of the Secretariat of the CYLC Central Committee and deputy chairman of All-China Youth Federation. He returned to Tibet in 2001 and became deputy secretary of Tibet's Party committee in 2003.
In December 2006, he was appointed as the first Secretariat of the Central Committee of CYLC to replace Zhou Qiang, Hunan's current governor.
He is also a member of the 17th CPC Central Committee.
The youth league is a mass organization of advanced youth led by the CPC.
Hu Jintao stayed at the Secretariat of Central Committee of CYLC for four years and held the post of first secretary from 1984-85 before he was appointed secretary of the Guizhou provincial Party committee.