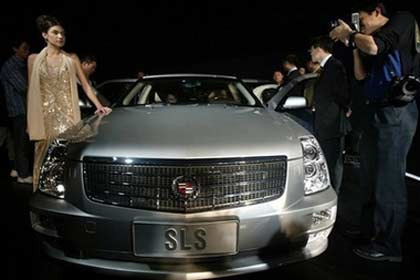 A model poses next to General Motors' new Cadillac SLS during the launch ceremony in Shanghai, China, November 10, 2006. [AP]


Beijing -- General Motors Corp. on Friday launched four new Cadillac models in China, highlighting the country's growing market for luxury automobiles.



The world's largest automaker said the Cadillac Seville Luxury Sedan, also known as the SLS, will be priced between 500,000 yuan and 750,000 yuan (US$63,580 to US$95,340).

The Cadillac SLS is the sixth generation of the classic Cadillac Seville, which was launched three decades ago, a GM China statement said.

GM said Chinese demand for high-end cars was expected to strengthen in the coming years.

Luxury car sales in China rose 24.5 percent in the first eight months of the year, and annual demand for high-end passenger sedans is expected to reach 300,000 units by 2010, the statement said.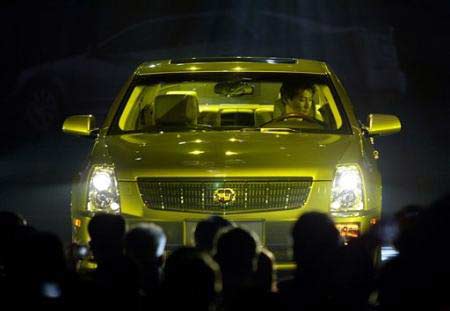 General Motors' new Cadillac SLS is unvailed during the launch ceremony in Shanghai, China,November 10, 2006. [AP]


Other luxury car makers including Britain's Bentley, a unit of Volkswagen AG, have seen sales surge in China as racing economic growth creates a wealthy elite.
Rolls-Royce said in a report Thursday that China has become the automaker's No. 3 market after the United States and Britain, due to its growing class of entrepreneurs, and that it was adding 200 employees to meet demand from China for its $380,000 Phantom.
GM, beset by sluggish sales and crippling legacy costs, needs China to provide growth it won't find in the US and other Western markets as it engineers its comeback.
While it's closing plants and trimming production in North America, GM is pouring more money into China -- with plans to spend US$3 billion in 2004-2007. It already has five vehicle factories and one engine plant and an auto financing venture, and is quickly expanding dealerships.