Shock and prayers for Schumi light up social media
Updated: 2013-12-31 07:45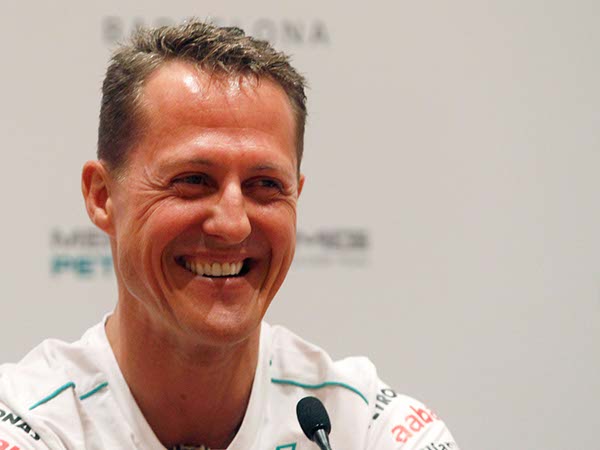 Michael Schumacher smiles during a promotional appearance ahead of the Spanish F1 Grand Prix in Barcelona on May 10, 2012. [Photo/Reuters] 
The Formula One community, and the wider world of motorsport, reacted with shock and prayers on social network Twitter for Michael Schumacher to win his biggest battle.
His former Ferrari teammate Felipe Massa, who recovered from life-threatening injuries sustained at the Hungarian Grand Prix in 2009, wrote on Instagram: "I am praying for you my brother!! I hope you have a quick recovery!! God bless you Michael."
"If anyone can pull through, it's him," said Britain's triple Indy 500 winner Dario Franchitti, who is still walking on crutches after a huge crash in October that ended his racing career.
"Come on Michael, give us one of those race stints at pure qualifying pace to win through, like you used to. You can do it," said Schumacher's former Benetton teammate Martin Brundle.
The Twitter feed of Germany's Adrian Sutil, who drives for Sauber, read: "I hope Michael Schumacher will get well soon! All my best to him and his family." Romain Grosjean of Lotus tweeted: "All our thoughts to Schumi and his family! Hope you will recover soon #legend #Schumi."
Support also came from leading German sports personalities, ranging from the NBA to soccer. Dallas Mavericks power forward Dirk Nowitzki said his thoughts were with Schumacher, while Lukas Podolski, who plays for Arsenal in the English Premier League, tweeted: "Please get well soon, Michael Schumacher. All the best for you, my friend! #getwellsoon #MichaelSchumacher."
- Agencies