Parts expo reflects growing demand in sector
Updated: 2013-11-25 07:51
Held concurrently with the ongoing 2013 Guangzhou Auto Show, two massive auto parts exhibitions are attracting attention from businesses within China and abroad.
As the country's automotive industry matures, the demands for spare parts, components and accessories continue to increase rapidly. In response to this trend, the Guangzhou Automotive Parts and Accessories Trade Show and the China International Automotive Dealership Service Fair were launched.
Statistics show that China's auto parts industry accounts for 35 percent of the country's entire automotive industry. The proportion is 60 to 70 percent in developed economies, leading analysts to speculate that there is great potential for growth in the market.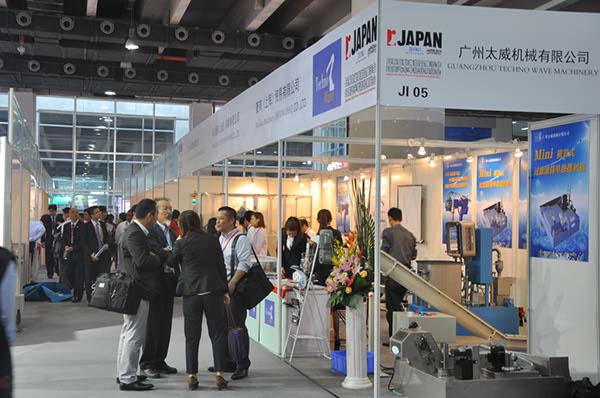 Visitors peruse a special display area for Japanese vehicle parts and accessories during the show. [Provided to China Daily]
At present, there are nearly 500 foreign auto parts companies with operations in China. The world's top 20 parts enterprises have entered the market through wholly owned companies or joint ventures.
Currently, China's independently developed automotive parts are mainly used in the lower-end market. In high-end segments, however, domestic companies cannot best their international competitors, analysts said.
They said if China's auto parts industry cannot grow strong enough, the entire automotive industry will not achieve quality growth in the international market either.
In 2012, the parts and accessories show became an independent event from the Guangzhou Auto Show, indicating its growing importance.
Held between Nov 21 and 23, the 2013 Guangzhou Automotive Parts and Accessories Trade Show has an exhibition area of 40,000 square meters for 600 companies from countries, such as Belgium, Singapore, Malaysia, Japan and Egypt, as well as the Chinese mainland and Hong Kong.
Industry leaders including Bridgestone, Mitsubishi, Shell and Pangda were present at the show. As Guangzhou and the rest of the southern region are the major market for Japanese brands in China, the event's organizing committee established a special display area for Japanese vehicle parts and accessories, with more than 400 companies displaying their products on more than 600 booths.
Guangwu Qimao, a large dealership group specializing in automotive trade and service, held a purchasing fair at the show. Purchase departments at more than 80 dealer outlets under the group had face-to-face discussions with exhibitors for business opportunities.
The organizing committee also held nearly 30 other related activities, including a multimedia care tune-up competition and a series of seminars on new-energy vehicles.
The country's first dealership expo - the 2013 China International Automotive Dealership Service Show -gathered the country's major companies in automobile retail, aftermarket and finance services, as well as dozens of companies from overseas. The dealership show -also at the same time - was aimed at offering help to dealerships in exploring new services, raising comprehensive service capabilities and finding out more ways to make profits, said organizers of the event.