China to cut major pollutant emissions by over 30% by 2015
(Xinhua)
2012-02-01 14:55
| | |
| --- | --- |
| | |
BEIJING - China has set a goal of reducing its major pollutant emissions by more than 30 to 40 percent by 2015 in its latest 12th five-year plan (2010-2015) for environment protection, according to a Wednesday report in the People's Daily newspaper.
Compared with the 11th five-year plan, more indicators, greater pressure, stricter requirements and much higher investment needs are featured in China's latest environmental protection outline, issued by the State Council,or China's Cabinet, an unnamed official with the Ministry of Environmental Protection said in the report.
The outline specifies 7 major indicators, with ammonia nitrogen and nitric oxide added as two new indicators, the official said. The plan calls for ammonia nitrogen and nitric oxide emissions to be cut by 10 percent by 2015, while chemical oxygen demand (COD) and sulfur dioxide emissions should drop by 8 percent, the report said.
COD and sulfur dioxide emissions dropped by 12.45 percent and 14.29 percent, respectively, from 2005 to 2010.
The five-year outline also calls for an investment of 3.4 trillion yuan ($539 billion) in environmental protection efforts, or 1.4 percent of the nation's gross domestic product during the period, the official was quoted as saying.
Eight major projects, including reducing major pollutant emissions and resolving environmental problems that affect people's health, will require a investment of nearly 1.5 trillion yuan, the official said.
Increasing the number of pollution control indicators, expanding pollution control regions and reinforcing restrictions on total pollution volume in large industries will be effective ways to reduce major pollutant emissions, the official said in the report.
He said the number of major cities covered by China's air quality index system has expanded from 113 to 333, with stricter assessment standards established as well.
On Saturday, Beijing's environmental authority began to use the PM2.5air quality measurement standard to provide more precise air quality monitoring results.
The official said the measurement standard will also be adopted in all major areas of the country, including the Yangtze River Delta, Zhujiang River Delta and the neighboring cities of Chengdu and Chongqing for better prevention and control of air pollution.
The outline also includes nuclear waste, heavy metals and dangerous chemicals as materials that should be focused on in terms of eliminating environmental risks, the official said.
The outline states that local governments should shoulder most of the responsibilities in financing and implementing the five-year plan, with midterm and final evaluations to be conducted in 2013 and 2015, respectively, the report said.
Evaluation results will be taken into account when assessing the overall work of local governments, according to the report.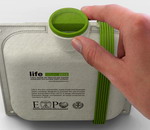 An Italian designer, Andrea Ponti, designed a recycled paper-made water container for the Milano Expo 2015, according to yankodesign.com.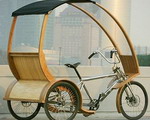 The Bamboo treecycle developed by MGT Engineering Ltd is on dispay at the 21th China Int'l Bicycle and Motor Fair.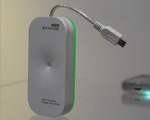 A US electronics company invented a charger that draws its power from Wifi signals.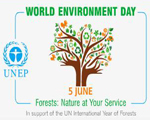 World Environment Day is an annual event that is aimed at being the biggest and most widely celebrated global day for positive environmental action. The theme this year is Forests: Nature At Your Service.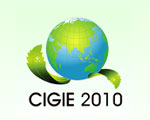 The China International Green Industry Expo 2010 (CIGIE 2010) is an important international green industry exhibition hosted by the Chinese government and held at the Beijing Exhibition Center, Nov 24 to 27.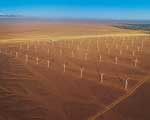 China Wind Power 2010 is the largest and most important international wind power conference and exhibition in China.