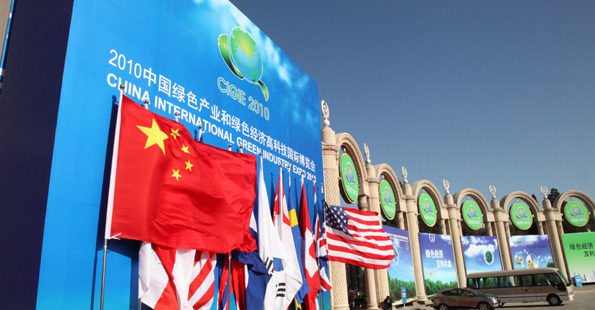 This year's China International Green Industry Expo (CIGIE), with the theme "Green Economy, Mutual Benefit", is unparalleled in level and scale and "very rare for a domestic exhibition", according to organizers. Its hosts are 12 national departments, including the Ministry of Commerce, and it has attracted a large number of Chinese and foreign senior government officials.

Global power conglomerates are shaping their new strategy in the world's fastest-growing green economy as China lays out its economic guidelines for the 12th Five-Year Plan (2011-2015).
BEIJING - Global environmental exchange operators are seeking partnerships in China to assure a place in the fledgling carbon emission trading market as the nation heads toward becoming a world leader in the low-carbon sector.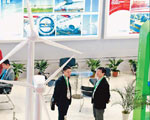 China's energy consumption per unit of GDP fell 3 percent in the first three quarters year-on-year and the nation is likely to achieve the energy-saving targets of the 11th Five-Year Plan (2006-2010) by the end of this year.