Plan to tighten air quality standards
By Zheng Jinran (China Daily)
2011-10-04 07:27
| | |
| --- | --- |
| | |
BEIJING - The environmental authorities are proposing to strengthen the standards on air quality, which could lessen the number of official blue-sky days for many cities.
The new standards on air quality will include regulations on the monitoring and publication of particulate matter with a diameter of less than 2.5 microns (PM2.5), which are not currently included in determining the air pollution index (API), said Zhao Hualin, director of the pollution prevention department of the Ministry of Environmental Protection.
At present the API is derived from measurements of Sulfur Dioxide, Nitrogen Dioxide, PM10, Carbon Monoxide and Ozone, however, particulate matter finer than 10 microns has a far more harmful effect on human health than larger particles because they act as carriers of many pollutants.
"The central government has the responsibility to protect residents' health," said Ma Jun, director and founder of the Institute of Public and Environmental Affairs. "We need to improve the system now. Monitoring and publicizing the information on PM2.5 is the first step."
However, Pan Xiaochuan, a professor with the School of Public Health at Peking University said it will be difficult to ensure the standards are reliable and effective and to decide whether the PM2.5 standards should be based on number concentration or mass concentration.
"The ministry has considered adding PM2.5 into the national air quality standards for many years, but hasn't done so. Decisions such as these may be the reason," Pan said.
Ma said that car exhaust emissions are one of the major sources of PM2.5 in cities.
"Departments, including environmental protection, transportation and other related departments, should make united efforts to reduce the emissions of PM2.5, thus making sure the air quality ratings do not drop if the API is revised," Ma said.
Major cities like Beijing, Nanjing and Guangzhou will face more serious air pollution ratings if PM2.5 is included in the API.
However, Ma and Pan both said they expect the revised standards to contain PM2.5 in next five years, since Zhou Jian, deputy minister of environmental protection, said at the Seventh China International Forum on Environment and Development that China will re-evaluate and revise a series of environmental quality standards in next five years.
Under the current system cities have a blue-sky day when the air quality is rated as Grade 2 or above on the API.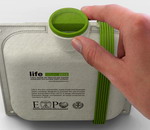 An Italian designer, Andrea Ponti, designed a recycled paper-made water container for the Milano Expo 2015, according to yankodesign.com.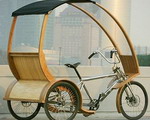 The Bamboo treecycle developed by MGT Engineering Ltd is on dispay at the 21th China Int'l Bicycle and Motor Fair.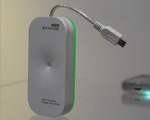 A US electronics company invented a charger that draws its power from Wifi signals.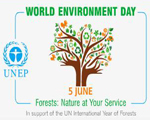 World Environment Day is an annual event that is aimed at being the biggest and most widely celebrated global day for positive environmental action. The theme this year is Forests: Nature At Your Service.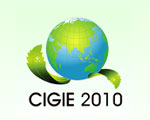 The China International Green Industry Expo 2010 (CIGIE 2010) is an important international green industry exhibition hosted by the Chinese government and held at the Beijing Exhibition Center, Nov 24 to 27.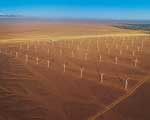 China Wind Power 2010 is the largest and most important international wind power conference and exhibition in China.