Editor's Note: Zhejiang Geely Holding Group, China's No 10 automaker, sealed a deal on March 28 to buy ailing Swedish luxury car brand Volvo from US giant Ford for $1.8 billion.
The deal is China's biggest overseas auto purchase, said analysts.
Ford has been trying to sell Volvo since late 2008 to focus its resources on managing its core Ford, Lincoln and Mercury brands. The sale deal is expected to free up cash for the No 2 US automaker.
Geely, an independent automaker that has struggled to raise its profile in overseas markets, has long coveted a stronger foothold in Europe. [Full Story]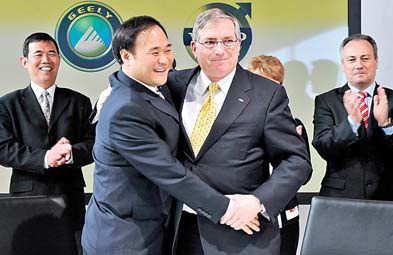 Chairman of Zhejiang Geely Holding Group Li Shufu hugs Ford's Chief Financial Officer Lewis Booth after signing the agreement on Sunday. [Xinhua]
Geely to get technology, brand recognition
The acquisition will offer Geely, a producer with lower-end image, access to a high-end brand and technology it needs to compete with much bigger rivals in China. [Full Story] 
Volvo deal to help Geely's going-global ambition
At a time when the world auto industry was experiencing huge difficulties caused by the global downturn, Geely's aim, as it said on the company website -- "let Geely cars go to the whole world", seemed very ambition. [Full Story]
Li consummates his love of Volvo
Firstly, buying Volvo will give China-made cars an access to the world auto market;
Secondly, it is of great strategic significance to enhance the image of a Chinese independent brand and enable China-made cars to have a share in the global stage;
Thirdly, it will benefit domestic consumers. [Full Story]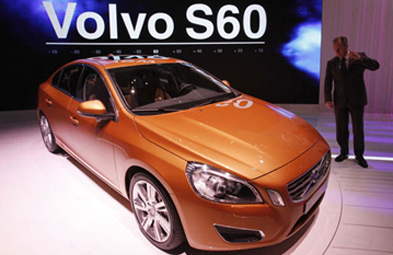 The new Volvo S60 car is unveiled by Volvo Car Corp President & CEO Stephen Odell on the exhibition stand of Volvo during the 80th Geneva Car Show March 2, 2010. [Agencies]
Geely may need $1.4b to put Volvo back on track
Zhejiang Geely Holding Group Co may have to spend at least 10 billion kronor ($1.4 billion) to revive Volvo Cars after buying the Swedish brand from Ford Motor Co, Volvo union officials and board members said. [Full Story]
Challenges include culture difference, employee welfare
"And the different culture poses another challenge," said Xu Changming, senior economist at the State Information Center.
He worries that if Geely cannot address issues such as employee welfare, "it may repeat Shanghai Automotive Industry Corp (SAIC)'s failed acquisition of Ssangyong". [Full Story]
Related:SAIC's failure
Difficulties in running Volvo
For Geely, to carry on Volvo's reputation of sturdiness and safety would not be easy. There would also be problems managing a loss-making brand that others had failed to run successfully. [Full Story] 
Geely chairmn Li Shufu attends a business event in Shanghai October 30, 2009. [Agencies]
Geely's Li to go global with Volvo deal
Now one of China's richest men, Li began modestly. After graduating from high school, he used a small graduation gift to buy a camera and open a photo studio in his village. [Full Story]
China's billionaire to watch
Li Shufu is driving up the ranks of China's richest. [Full Story]
China's 'Henry Ford' drives Geely onto global stage
Li Shufu, the founder of China's Zhejiang Geely Holdings, has much in common with Henry Ford, from a childhood on the farm to a scrappy determination to build a car-making behemoth from nothing.
If discussions underway between Geely and Ford Motor Co are successful, he may have another link with the great industrialist -- ownership of Ford's Volvo unit.
Hong Kong-listed Geely Automobile has seen its stock soar more than eight-fold since 2006, including a more than four-fold jump this year alone on high hopes for the Volvo bid, strong sales in the world's largest car market and a major investment by Goldman Sachs.[Full Story] 
Geely's other expansion plans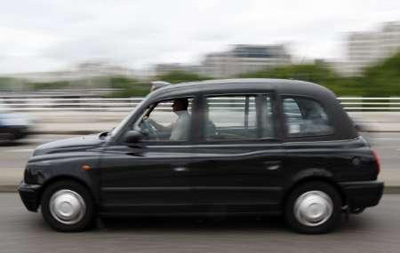 A London taxi crosses Waterloo Bridge in London on July 29, 2009. [Agencies]
Geely set for control of London taxi maker
China's Geely Group is set to increase its grip on lossmaking London black cab taxi maker Manganese Bronze by taking a controlling stake and moving more of the production of the TX4 cab to China.
The black cabs that Manganese is now making in China are traditionally associated with London, where licensed drivers must pass a test known as 'the knowledge' to show they know all the roads, landmarks and places of interest within a six-mile radius of Charing Cross station. [Full Story]
Geely grabs Zhongyu for further expansion
Following on the heels of its widely publicized bid for Volvo and government plans to encourage consolidation in China's auto industry, Zhejiang Geely Holding Group is again in the spotlight as it takes over a domestic special vehicle manufacturer.
The parent company of Hong Kong-listed Geely Automobile held a signing ceremony with Zhejiang Zhongyu Holding Group on Feb 26 to mark acquisition of Zhongyu Auto based in the capital of Zhejiang province. [Full Story] 
Overseas M&As by Chinese firms
Timeline: China carmakers eye global brands
June 3, 2009 -Little-known heavy machinery maker Sichuan Tengzhong Heavy Industrial Machinery unveils tentative deal to buy GM's Hummer.
July 6, 2009 -Italian automaker Fiat agrees to 50:50 joint venture with Guangzhou Automobile Industry Group Co Ltd to produce car engines in China. [Full Story]
Asia counterparts
Ford sold its Jaguar and Land Rover brands to India's Tata Motors Ltd in June 2008 for $1.7 billion, a third of what it paid for them. China's Beijing Automotive Industry Holdings has agreed to buy some powertrain technology from GM's Swedish Saab unit. [Full Story]
Chinese private companies face tough choice on foreign mergers and acquisitions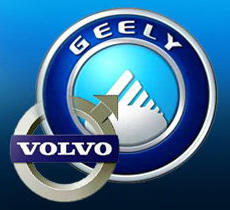 The benefits are obvious: Chinese companies will be able to quickly acquire resources, technology, brands and the sales channels of these overseas companies, said Ba.
But in the face of tough M&A processes, wide differences in cultures and laws as well as the problems of integrating acquired companies, Chinese private companies - most of which are young and fledgling - often balk at overseas M&A.
Li Wenfu, a professor with Xiamen University, said so far there have been few successful overseas M&A deals completed by private Chinese companies. [Full Story]
Overseas drive riddled with obstacles for domestic firms
Industry analysts caution that, while buyers from China, the world's biggest auto market, have been potential or likely bidders for ailing foreign brands, it's still too early for the nation's automakers to make significant overseas acquisitions. [Full Story]