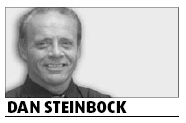 During the first months of the global financial crisis, China's exports were hit hard, and export activities slowed down sharply over the course of 2008. This led many observers to say that the collapse of exports meant the demise of China's growth.
Yet the government's prompt and vigorous policy actions and swift adjustment in the labor market helped growth pick up by the second quarter of 2009, and placed the country in the lead of global recovery.
In the coming years, China's growth cannot be driven primarily by domestic consumption. In the US, private consumption accounts for some 70 percent of GDP. But China is a developing economy, and it is building the kind of social net that will stimulate consumption.
China's growth has not been devastated by the low degree of demand in North America and Europe. Even before the global financial crisis that started in 2007, exports accounted for only about 10 percent of its GDP on a value-added basis. At the same time, fixed asset investment was 55 percent of GDP.
China's growth trajectory is driven by urbanization - through investment in cooperative megacities. During the past three decades, the share of China's city dwellers has more than doubled to 45 percent. And by 2040, the urbanization rate is expected to be close to 67 percent.
In the next three decades, the number of China's urban residents is expected to grow by 360 million people to 970 million. In terms of current urban populations, this is the same as creating city space for entire urban America (260 million), Japan (85 million) and another 15 million people - within one generation.
Every second of the 740 million Chinese who live in rural areas today will become a city resident in the next 30 years. Fixed asset investment is critical to expanding existing infrastructure and creating new urban space for them.
Recently, some Western analysts have argued that China's growth is a bubble because the country suffers from excess capacity. After all, China's total fixed investment last year was 47 percent of GDP, which is more than Japan's at its peak.
But even these numbers should be seen in their proper context. In China, capital stock per person remains just 5 percent of what it is in the United States or Japan.
Related readings:


 Mainland property to ride urbanization wave


 Urbanization process should be coordinated


 China's urbanization 100-years behind


 Urbanization helps consumption

In terms of urbanization rate, China is today where the US was in the early 1910s. In other words, China's rise has barely begun.
Starting in the 1980s, China's reform and opening up were initiated by the creation of the coastal special economic zones, most of which were in Guangdong province, close to Hong Kong and Macao.
Soon the reform extended from cities such as Shenzhen and Guangzhou to other primary cities, from Beijing to Shanghai. During the past decade, the economic ripple initiated by the success of these megacities has been washing into new generations of Chinese cities.
Even before the onset of the global financial crisis, second-tier cities - from Suzhou, Tianjin and Shenyang to Chengdu, Dalian and Chongqing - had already attracted significant attention with investments from global corporate giants.
At the same time, third-tier cities, from Ningbo and Fuzhou to Wuxi and Harbin, were following in the footprints of first- and second-tier cities. Behind these three tiers of rapidly-growing urban agglomerations, there are still others such as Kunming and Hefei, seeking to take advantage of the urban growth trajectories.
In China, the expansion of old and rise of new cities have been driven by growing economic prosperity and dreams of a better quality of life. At the heart of this colossal transformation, it is the central cities that drive growth - not just within city borders, but regionally.