In-car apps more than just maps
Updated: 2013-12-09 07:36
Smartphone applications enhance user experiences
Now that Xu Weilun has discovered navigation apps, he has a hard time imagining how he ever lived without them, said Xu, an editor from Beijing's Legal Daily newspaper.
When he took wedding pictures in the coastal Hainan province this August, he and his wife rented a car from a local dealership and relied on navigation apps for every trip.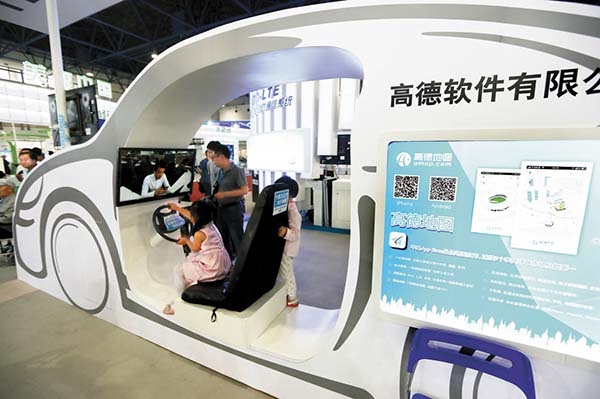 Visitors experience Gaode's navigation app at an Internet show in Beijing. A diversity of automobile apps are growing in China, the world's largest car market. Provided to China Daily
"The suggested routes given by an navigation app called 'Gaode' are convenient and contain few errors, even in a place I've never been to before," Xu said.
"It only made one mistake that nearly led us to the sea," he recalled.
Xu has been closely watching automotive apps that can make life easier.
Some apps are for inquiring to see if one has violated traffic rules while others calculate fuel consumption or aid in filing insurance claims.
As growing numbers of Chinese people get behind the wheel, automotive apps are exploding in popularity.
A search for "automotive apps" on iPhone's app store reveals more than 100 results.
These apps can be classified into four categories.
The first is for car use and maintenance like navigation, traffic rule violations, and fuel consumption record as well as car insurance calculation.
For example, an app named "car butler" enables users make a record of every refuel and the price, and then it can automatically figure out the car's average fuel consumption.
Apps from carmakers
Some carmakers also provide their own custom apps for car use and maintenance.
For instance, MyBMWClub is a free app that BMW offers to car owners.
It offers users information about after-sales services, including car maintenance tips and prices, emergency roadside assistance and dealer information.