China to open green building materials lab
By Hao Yan (chinadaily.com.cn)
2012-02-27 13:36
The State Key Lab of Green Building Materials is to be opened in Beijing on Feb 28. The lab will be used for basic theory study of the application of green building materials.
Yao Yan, chief scientist of the lab and director of the board and the general manager of China National Building Material Group, announced Monday the lab will also be used for research into the key stages of green building materials' life cycle.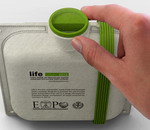 An Italian designer, Andrea Ponti, designed a recycled paper-made water container for the Milano Expo 2015, according to yankodesign.com.
The Bamboo treecycle developed by MGT Engineering Ltd is on dispay at the 21th China Int'l Bicycle and Motor Fair.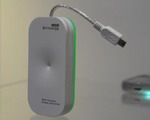 A US electronics company invented a charger that draws its power from Wifi signals.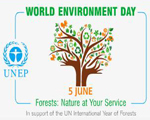 World Environment Day is an annual event that is aimed at being the biggest and most widely celebrated global day for positive environmental action. The theme this year is Forests: Nature At Your Service.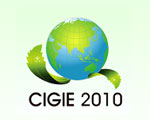 The China International Green Industry Expo 2010 (CIGIE 2010) is an important international green industry exhibition hosted by the Chinese government and held at the Beijing Exhibition Center, Nov 24 to 27.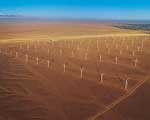 China Wind Power 2010 is the largest and most important international wind power conference and exhibition in China.