China is improving energy efficiency: Experts
(Xinhua)
2010-12-07 13:42
| | |
| --- | --- |
| | |
CANCUN, Mexico - China is responding to climate change on numerous fronts, including improving its energy efficiency and adopting a "low carbon" energy strategy, Chinese environment experts said in Mexican city Cancun on Monday.
China is trying to improve its energy efficiency to save energy and reduce greenhouse gas emissions, said He Jiankun, vice-chairman of the Tsinghua University Council and director of Low Carbon Energy Laboratory.
The energy consumption per unit of gross domestic product (GDP) has been reduced by 53 percent from 1990 to 2009, much more than the average level of 15 to 30 percent by the developed countries, He said when attending the ongoing United Nations Climate Change Conference held in Cancun.
"Besides improving energy efficiency, China is striving to develop nuclear energy and renewable energy including white fuel, wind energy and solar energy," Du Xiangwan, a member of the Chinese Academy of Engineering (CAE), said.
Although the GDP growth rate has remained at about 10 percent since the 1990s, China still faces an unreasonable energy structure with coal and oil as its main energy resources, both experts said.
China should pursue "high-quality" GDP and try to change the extensive economy growth mode into a sustainable development one, said Du, who is also former vice-president of the CAE.
"There is a mistaken notion that energy saving and emission reduction will restrict the economic development. We should know that extensive economy growth mode is not good for long-term development, which should be high-quality and sustainable," Du said.
At the end of this year, China is expected to achieve its goal set in its 11th Five-Year Plan (2006-2010) of reducing energy consumption per unit of GDP by 20 percent.
The experts agreed that international cooperation is also important for developing countries to fight against climate change.
Du said that as the largest developing country and developed country respectively, China and the United States have potential in energy cooperation.
Related readings:


 Chinese renewable energy firms encouraged to invest in US


 Clean energy chiefs target US windfall


 Don't say 'no' to Cancun proposals


 Media's cold shoulder to Cancun
"China should also try to help other developing countries as a responsible big power. It is right for China to depend on independent innovation, but it should keep an open attitude in the area of energy cooperation," Du said.
The 16th Conference of the Parties to the UN Framework Convention on Climate Change started on Nov 29, and about 25,000 delegates from governments, businesses, non-governmental organizations and research institutions in almost 200 countries are attending the gathering to discuss ways to tackle global climate change.
A US electronics company invented a charger that draws its power from Wifi signals, according to TGDaily.com.
The "Green Seeds" chewing gum bottle designed by Jiang Gonglue makes it easier for you to deal with gum residue.
A French graduate designed a kettle using an incandescent bulb to heat water, according to dezeen.com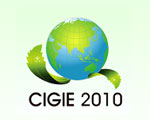 The China International Green Industry Expo 2010 (CIGIE 2010) is an important international green industry exhibition hosted by the Chinese government and held at the Beijing Exhibition Center, Nov 24 to 27.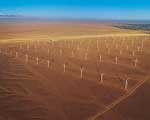 China Wind Power 2010 is the largest and most important international wind power conference and exhibition in China.
TradeWinds Shipping China 2010 moves to examine every important facet of the shipping industry's fortunes.