Energy-saving plans help firms address emission challenges
(Xinhua)
2010-12-06 15:29
| | |
| --- | --- |
| | |
BEIJING - In the meeting room of the Zenith Steel Group Corp based in Changzhou city, east China's Jiangsu province, a giant timetable is seen hanging on the wall, displaying 12 projects the company must complete before Jan 15 next year in order to help emission reductions.
About 40 kilometers away from Zenith conglomerate headquarters, a solar-powered building, 37 meters in height, is standing in the compound of Suntech, a solar power solution provider based in Wuxi city, also in Jiangsu.
The outside of the building, 6,900 square meters in size, and its rooftop, are constructed of photovoltaic glass, generating 80 percent of the power used by the building from the sun. The building is also equipped with a geothermal heat exchange system and water-recycle facilities.
From an energy-intensive steel company to a clean energy producer, Zenith and Suntech are showing the world there is much that companies can do in helping to reduce emissions.
"What we study the most nowadays is how to save energy and cut emissions," said Liu Wei, Zenith's vice president.
In proving Zenith's serious attitude toward environmental protection, Liu Wei said the company had suspended production for 28 hours a few days ago when a gas waste pipe became blocked, causing yellow-colored gas to leak from a converter.
"We produced 4,000 tons less steel due to this decision," Liu Wei said.
As the world's largest solar panel manufacturer, Suntech targeted manufacturing products with total capacity reaching 1,500 megawatts this year, said Zhang Jianmin, a press official with the company.
The two companies' efforts are also contributing to the overall ambition of China to improve energy efficiency.
The government announced in late 2009 that it would cut carbon emission intensity to economic output by 40 to 45 percent by 2020, compared to the 2005 level. It also aims to cut energy use per unit of gross domestic product (GDP) by 20 percent by the end of this year compared to five years ago, a goal the country expects to reach, according to Xie Zhenhua, vice-chief of the National Development and Reform Commission.
The world's second largest economy also aims to increase non-fossil fuel use to 15 percent of the total power consumption by 2015, a target to which these two companies can perhaps offer the best solutions: to save and to explore for alternatives.
On Saturday, workers were seen demolishing an outdated coking furnace at the Zenith group company. Its vice-president Liu Wei said the elimination of the furnace would significantly improve the environment of the area surrounding the company, as this would save Zenith 47,100 tons of standard coal, reducing 104,000 tons of carbon dioxide emissions.
"In the past five years, we have spent nearly 1.5 billion yuan ($224 million) on energy efficiency improvements. The energy consumption per unit of GDP in our company also dropped 18.3 percent during this period," Liu Wei said.
Meanwhile, Zhang Jianmin told Xinhua News Agency that Suntech was investing 30 million yuan each year for research and development, by which the company managed to increase its conversion efficiency of photovoltaic cells by seven percent.
Founded in 2001, Suntech has provided the world with 3,300 mega-watts of photovoltaic products, which would potentially produce 99 billion kilowatt-hours of clean electricity over 25 years, the equivalent of saving 39.6 million tons of standard coal.
Related readings:

 China to further boost solar energy application


 Bright prospects for solar industry


 Solar power supply in remote areas


 China-invested solar plant opens in Bulgaria
In a proposal by the Communist Party of China Central Committee for its 12th Five-Year Plan (2011-2015), authorities emphasized the building of a resources-saving and environmentally-friendly society. Requirements for energy efficiency and environmental protection would be enforced to strictly check blind expansion or repetitive construction.
Liu Wei said Zenith would make more efforts next year to build a center for energy management, in a move to produce greater achievements in protecting the environment.
A US electronics company invented a charger that draws its power from Wifi signals, according to TGDaily.com.
The "Green Seeds" chewing gum bottle designed by Jiang Gonglue makes it easier for you to deal with gum residue.
A French graduate designed a kettle using an incandescent bulb to heat water, according to dezeen.com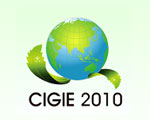 The China International Green Industry Expo 2010 (CIGIE 2010) is an important international green industry exhibition hosted by the Chinese government and held at the Beijing Exhibition Center, Nov 24 to 27.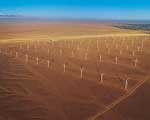 China Wind Power 2010 is the largest and most important international wind power conference and exhibition in China.
TradeWinds Shipping China 2010 moves to examine every important facet of the shipping industry's fortunes.