Carbon capture, storage a global duty
(China Daily)
2010-12-06 14:11
| | |
| --- | --- |
| | |
It is widely accepted that China is the engine for worldwide economic recovery. But as the country continues to post staggering economic growth figures, its hunger for the commodity without which no engine can function - fuel - is becoming ever more apparent.
Guaranteeing a long-term and stable supply of oil is China's paramount consideration for safeguarding national economic security. Alongside oil, however, is another crucial component of China's enduring potency: coal.
China will need to burn coal in quite staggering quantities if it is to sustain its economic ascent during the decades ahead. And to do that without irreparably damaging the environment it will have to employ technology designed to arrest the rising CO2 levels that bring about global warming - specifically, carbon capture and storage (CCS).
In 2006, almost all the new power plants built in China were coal-fired, so as to keep pace with spiraling industrial output and the domestic construction industry's demand for building materials. However, this trend cannot be maintained without effective abatement measures, the nation's CO2 emissions from coal-fired power stations are expected to double by 2030. The UK and China have, in recent years, built up highly productive relationships in the field of CSS. British scientists are already supporting a three-stage project, funded by the European Union and the UK's Department for Energy and Climate Change, to run a full-scale CCS demonstration in China by 2020.
Our decision to launch the National Centre for Carbon Capture and Storage in China at the Shanghai Expo was therefore not a difficult one. The findings of UK-China collaborative projects, such as COACH (Cooperation Action within Carbon Capture and Storage China-EU) and NZEC (Near Zero Emissions from Coal), have highlighted the potential of CSS in China.
Both projects looked at the potential for geological storage of CO2 in parts of Northeast China where the coal power generation capacity is increasing at an amazing rate. They found that China's saline aquifers offer the potential for very large amounts of storage between 70 and 700 gigatonnes over one particular region to the north of Beijing.
Reaction from Chinese policymakers has been positive. The National Development and Reform Commission announced its membership in August of the Global CCS Institute, an organization that is committed to removing the barriers to the employment of CCS technology.
This is all about impacts and opportunities. Dealing with climate change presents some extraordinary opportunities for countries - particularly China - that place themselves in the vanguard.
Related readings:


 Shenhua Group prepares pilot CCS facility


 China expects more co-op in CCS technology: expert


 Alstom seeking China partners for CCS projects


 China urged to cut CO2 with CCS technology
On that level we need to grasp the issue in purely economic terms. The financial implications are potentially enormous. This is about jobs. This is about money.
We do not claim CCS is the be-all and end-all, but we owe it to future generations to explore the feasibility of the technology as fully as possible. Critics argue that new technologies will emerge and replace CCS in 50 years. But the simple fact is that 50 years is too late. Emissions cannot continue to increase; sooner or later the tipping point has to be reached. CCS may be a transitional technology but it is an essential one.
According to the Intergovernmental Panel on Climate Change, it could bring about a 90 percent reduction in emissions from power stations and other industrial sources of CO2. If successful, it will rapidly become a worldwide industry - and, of course, one with a worldwide goal.
We should not overlook, too, the plain fact that energy-intensive societies rely on the sheer calorific value of fossil fuels. Most nations would need literally to cover themselves in wind turbines to satisfy their electricity requirements. A commitment to carbon capture and storage is therefore a commitment to a way of life: CCS represents the only method of employing a fossil fuel and mitigating its effects.
Professor Mike Stephenson is director of the UK-based National Centre for Carbon Capture and Storage and Professor Mercedes Maroto-Valer is the centre's chief scientific officer.
A US electronics company invented a charger that draws its power from Wifi signals, according to TGDaily.com.
The "Green Seeds" chewing gum bottle designed by Jiang Gonglue makes it easier for you to deal with gum residue.
A French graduate designed a kettle using an incandescent bulb to heat water, according to dezeen.com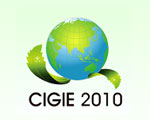 The China International Green Industry Expo 2010 (CIGIE 2010) is an important international green industry exhibition hosted by the Chinese government and held at the Beijing Exhibition Center, Nov 24 to 27.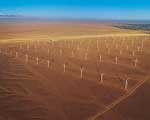 China Wind Power 2010 is the largest and most important international wind power conference and exhibition in China.
TradeWinds Shipping China 2010 moves to examine every important facet of the shipping industry's fortunes.