China not to follow energy-intensive development model
(Xinhua)
2010-12-06 09:54
| | |
| --- | --- |
| | |
CANCUN, Mexico - Committed to curbing global warming, China will not follow the old energy-intensive economic development model of developed nations, a Chinese energy expert said.
"Bearing in mind the long-term interests of both the Chinese nation and the whole human race, China will not copy the developed countries' old way of energy-intensive economic development," Liu Yanhua, a senior advisor to the Chinese delegation, told reporters during the ongoing United Nations Climate Change Conference in the Mexican resort of Cancun.
Instead, China will create a model of conserving energy and enhancing efficiency, Liu said. China's 11th Five-Year Plan (2006-2010) sets a goal to reduce energy consumption per unit of gross domestic product by about 20 percent.
In order to realize that goal, China's central and local governments have enhanced efforts in energy conservation and are making use of this opportunity to promote scientific development, he said.
Related readings:

 China to further boost solar energy application


 Cancun delegates praise China's green energy push


 Energy firm makes its mark in China, abroad

 China approves more hydropower amid clean energy push
"In recent years, the Chinese government's investment in fighting climate change has increased by a substantial margin with a rate of 20 percent to 30 percent," the expert said.
However, several obstacles remain, Liu said, citing the fact that China's energy consumption still depends heavily on coal and has just started to develop green and low-carbon energy as an example.
A US electronics company invented a charger that draws its power from Wifi signals, according to TGDaily.com.
The "Green Seeds" chewing gum bottle designed by Jiang Gonglue makes it easier for you to deal with gum residue.
A French graduate designed a kettle using an incandescent bulb to heat water, according to dezeen.com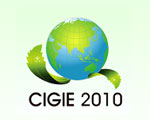 The China International Green Industry Expo 2010 (CIGIE 2010) is an important international green industry exhibition hosted by the Chinese government and held at the Beijing Exhibition Center, Nov 24 to 27.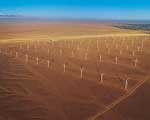 China Wind Power 2010 is the largest and most important international wind power conference and exhibition in China.
TradeWinds Shipping China 2010 moves to examine every important facet of the shipping industry's fortunes.