Raffarin: Developed nations should share experience in cutting emissions
(Xinhua)
2010-12-03 16:38
Former French prime minister Jean-Pierre Raffarin said on Dec 3 that developed countries should share their experience and technologies in reducing greenhouse gas emissions with developing countries.
Developed countries emitted a lot of greenhouse gases in the past, and they have advantages in research and development in clean energy technology, Raffarin said, noting that the countries have reduced the use of coal and other fossil fuels.
"Developed countries should not force developing countries to cut gas emissions. Instead, they should help developing countries in this area," Raffarin said.
China's economic growth is important to the world economic recovery, Raffarin said.
It is encouraging that China is finding proper solutions to deal with climate change, he said.
"France and China should further boost cooperation in developing new technology and tackling climate change," he added.
A US electronics company invented a charger that draws its power from Wifi signals, according to TGDaily.com.
The "Green Seeds" chewing gum bottle designed by Jiang Gonglue makes it easier for you to deal with gum residue.
A French graduate designed a kettle using an incandescent bulb to heat water, according to dezeen.com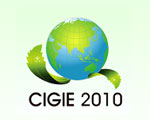 The China International Green Industry Expo 2010 (CIGIE 2010) is an important international green industry exhibition hosted by the Chinese government and held at the Beijing Exhibition Center, Nov 24 to 27.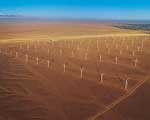 China Wind Power 2010 is the largest and most important international wind power conference and exhibition in China.
TradeWinds Shipping China 2010 moves to examine every important facet of the shipping industry's fortunes.