Tibet power grid to link with national network in 2012
(Xinhua)
2010-12-03 10:08
| | |
| --- | --- |
| | |
LHASA - A multi-billion dollar project to connect the power grid in Tibet to the one in the rest of China will be completed by 2012, ensuring a steady supply of electricity to the plateau region.
The 16.2 billion yuan ($2.5 billion) project includes 900 kilometers of power lines in an area at an average elevation of 4,000 meters above sea level.
Engineers have called it one of the most sophisticated power projects in the world.
The power lines will stretch over 1,000 kilometers from Lhasa in Tibet to Xining city, capital of neighboring Qinghai province.
Sharing Tibet's power resources with the rest of the country will ease Tibet's power shortages during the winter and generate income for the region in the summer, said Wen Weibing, deputy head of the Qinghai-Tibet Power Grid Linkage Project.
Related readings:


 State Grid sees big role for clean tech


 World Smart Grid China Focus 2010


 Chinese experts advance research on Tibet


 Tibet's hydropower station won't affect water flows
The annual electricity consumption in Tibet is about 1.6 billion kilowatt-hours. The power is mainly generated by hydro-electric power plants.
The power line is expected to transmit 4 billion kilowatt-hours of electricity to Tibet between 2013 and 2015, ensuring a smooth power supply to Tibetan industry.
A US electronics company invented a charger that draws its power from Wifi signals, according to TGDaily.com.
The "Green Seeds" chewing gum bottle designed by Jiang Gonglue makes it easier for you to deal with gum residue.
A French graduate designed a kettle using an incandescent bulb to heat water, according to dezeen.com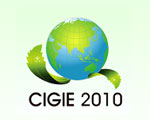 The China International Green Industry Expo 2010 (CIGIE 2010) is an important international green industry exhibition hosted by the Chinese government and held at the Beijing Exhibition Center, Nov 24 to 27.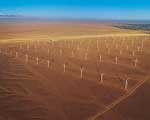 China Wind Power 2010 is the largest and most important international wind power conference and exhibition in China.
TradeWinds Shipping China 2010 moves to examine every important facet of the shipping industry's fortunes.