French wine exports reach record level
Updated: 2013-10-24 20:04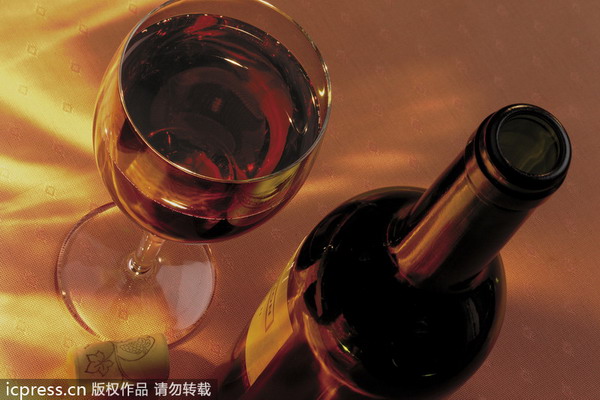 Exports of French wine reached a record level last year thanks to the growing demand for high-end wines in the Asian market. [Photo / icpress.cn] 
Exports of French wine reached a record level last year thanks to the growing demand for high-end wines in the Asian market.
The value of French wine exports (excluding champagne) reached 5.6 billion euros ($7.7 billion) in 2012, the highest amount since the economic downturn in 2009, according to the figures published by the French customs on Wednesday.
Sales of premium wines priced over 20 euros to Asian markets, particularly the Chinese market, have significantly boosted the overall export values, the French customs said.
The data showed that there was an annual increase of 9 percent in the export value between 2009 and 2012, and sales of high-end wines accounted for half of the increase.
"In this high-end segment, sales were boosted by China, as well as the United Kingdom and the United States," the French customs said.
While Europe remains the largest export destination of French wine, the Asian market is the most promising source of sales growth.
Between 2009 and 2012, exports to Asia grew by 30 percent per year on average, compared to 6 percent for Europe, according to the data.?
In 2012, Asia accounted for 27 percent of total wine sales, compared with 17 percent in 2009. China is the largest Asian customer and the second-largest export destination of French wine.