China urban land prices up for six quarters
Updated: 2013-10-23 09:28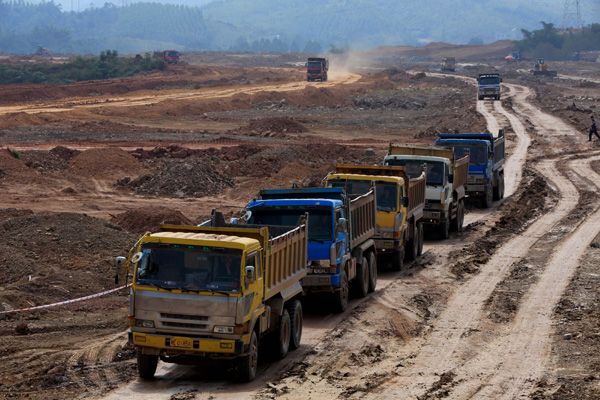 A construction site in Guangxi Zhuang autonomous region, Oct 20,2013.[Tan Kaixing / Asianewsphoto] 
BEIJING -- China's urban land prices have increased for six consecutive quarters, according to a survey by China's land price mon
ito
r on Tuesday.
On a quarter on quarter basis, land prices in major Chinese cities under the monitor system rose 1.85 percent between June-September, up 0.23 percentage points, according to the latest survey released by China Land Surveying and Planning Institute.
The average price stood at 3,286 yuan ($535.22) per square meter.
Prices of land for commercial use increased 2.60 percent to 6,201 yuan per square meter, and those for residential purposes jumped 2.32 percent to 4,910 yuan per square meter.
A total of 101 cities saw land prices rise in the third quarter, with 44 cities recording an increase of more than five percent, the survey showed.
Land prices in Shanghai, Shenzhen, Guangzhou and 10 other cities rose by more than 10 percent, while prices in east China's Wenzhou fell.
The survey attributed the price increases to soaring market demands.
Meanwhile, with the accelerating process of China's urbanization, land prices are expected to continue rising mildly in the future, according to the survey.
Related reading
Home prices rise further in Sept