Turning point for labor
Updated: 2013-07-22 08:19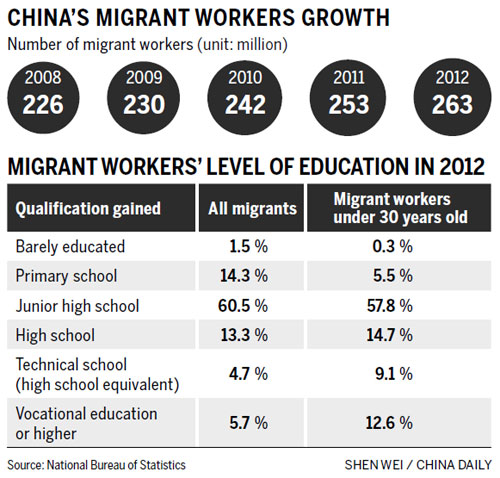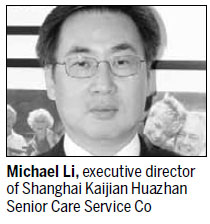 Active, prudent steps needed to enhance skills of migrant workers
The road to sustainable urbanization in China depends largely on the structural shift from manufacturing-fueled growth to the development of a knowledge economy, for which education and training plays a central role.
Across the country, migrant workers are flooding into city centers to provide an abundant labor pool. According to data provided by the National Bureau of Statistics, in 2012, China had about 262 million migrant workers, an increase of 37 million from 2008.
However, as China shifts gears to more high-tech and service industries, migrant workers will also need to upgrade their skills.
What makes this shift paramount is the fact that, even among young migrant Chinese workers under the age of 30, only 57.8 percent have been educated up to junior high school level (about 15 years old), according to the National Bureau of Statistics.
"Many younger migrant workers, commonly those born after 1980, aspire for an urban life. The one barrier they experience is the gap in skills between them and the urban population," says Zhan Changzhi, a vocational education expert from Hainan University.