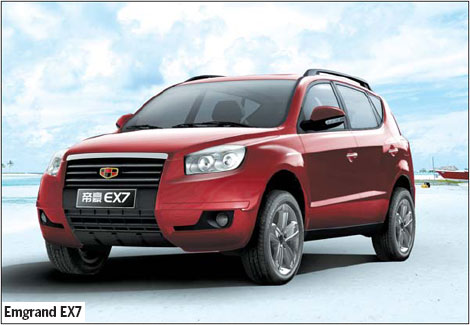 Geely Automobile Holdings Ltd is setting a record for China's homegrown brands at the 2010 Beijing auto show in both number of exhibits and floor space for its 39 cars and key components.
After recently sealing the deal in its high-profile acquisition of Volvo, Geely is likely to get more attention than ever at this year's exhibition.
Its 3,000 sq m of exhibition area includes sections for its three brands Emgrand, Gleagle and GE, as well as three displays for safety, power and transmission, and new energy.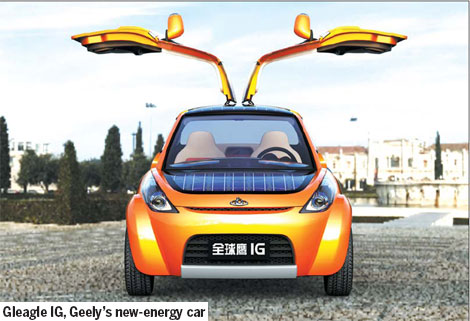 Geely's exhibition differs from many in offering no concept cars. Instead the company will display models in at various stages of development, showing a Panda car cross section as well as the EX7 and EX8. They are all expected to soon enter the market.
Nearly 40 cars under Geely's three brands on display include eight four-door cars, seven five-door autos, seven sports-utility vehicles, four multi-purpose vehicles, two sports cars and two pickups.
Among the exhibited vehicles, 11 belong to Emgrand, 11 carry the Gleagle badge and eight are its GE brand. New models to debut on the market this year include the GE SX5, SC6, SX6, SV5, and TXN, and the Gleagle GC3 and GC7.
The theme of automaker's exhibition is "innovative technology of Geely". Several new-energy models, together with Geely's latest engines, are helping power Geely's pursuit of leading-edge technology.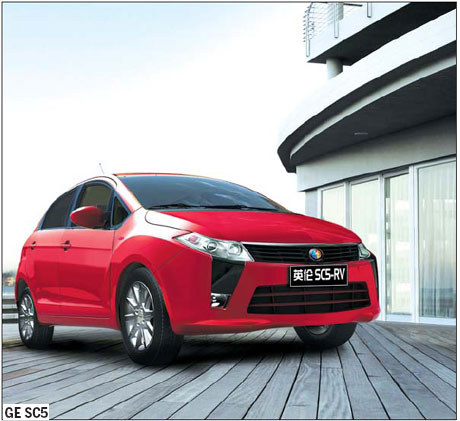 Powering its pursuit
"We never put all our eggs in the same basket," said Geely's vice-president Zhao Fuquan to explain the company's strategy of diversification.
"Geely does not seek big fame, but insists on a practical attitude in R&D. How to put results into mass production is our biggest concern," Zhao added.
Geely's section for its new-energy technologies will display two electric cars, an intelligent GSG (Geely Stop-Go) model, two hybrids and a new-energy model called the IG.
In its safety section visitors will see three cutaway models made according to the five-star C-NCAP standard: the Panda, EC7 and EC8 that manifest Geely's "Safety First" development strategy.
The displays also offer examples of the carmaker's safety technologies, including Geely's independently developed blow-out monitoring and brake system.
The company will also exhibit 15 power and transmission units, including 10 engines, two drive trains with engines and gearboxes, two automatic transmissions and a racing car.