Related publication: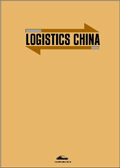 Two airport terminals and two runways at Shanghai Hongqiao Airport will work together after the official opening of Terminal 2 on March 16, which increased the airport's capacity by 60 percent.
The new terminal sent out its first passenger flight in early morning on March 16, according to schedule.
The airport organized the transfer on March 15, handling 65 flights involving 7,000 arriving passengers. After the flights landed on the new runway, they were parked in remote areas and passengers were taken to the old terminal by shuttle buses to get their luggage.
The new terminal has a total floor area of over 360,000 square meters, four times the size of the existing building.
According to a statement by the Shanghai Airport Authority, during the upcoming Shanghai World Expo, Shanghai Hongqiao Airport will be able to handle 45 takeoffs and landings per hour.
More logistics news and reports are available in the March Issue of Logistics China. Please visit our E-Shop for more subscription details.