LONDON - China's Geely Group is set to increase its grip on lossmaking London black cab taxi maker Manganese Bronze by taking a controlling stake and moving more of the production of the TX4 cab to China.
Geely, China's largest privately owned car maker, is also in talks to buy Ford's Swedish unit Volvo -- another of Europe's venerable motoring names.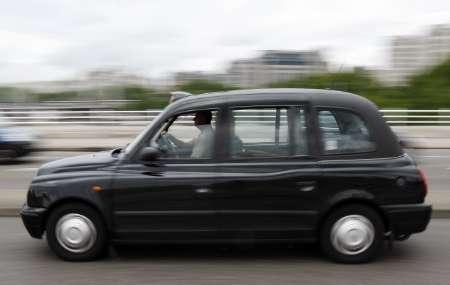 A London taxi crosses Waterloo Bridge in London on July 29, 2009.  [Agencies]
Manganese Bronze said on Wednesday it was considering a placing of new shares with 20 percent shareholder Geely at 70 pence per share to give the group a controlling stake, and announced plans to shift production of bodies and chassis for the TX4 from its Coventry plant in central England to Shanghai.
The company said the share placing would give Geely at least a 51 percent stake in the group, which had a market capitalisation on Wednesday of just under 26 million pounds ($40 million).
"This is a bit of a turning point for us," Manganese Bronze's chief executive John Russell told Reuters after the group reported a pretax loss in 2009 of 7.3 million pounds.
"Seeing the immediate benefits of our relationship with Geely coming through in the TX4 we are now at a point where we can think about building a closer relationship with our Chinese partner."
Hong Kong-listed Geely Autombile has not made a decision on whether to increase its stake in Manganese Bronze yet, a company executive told Reuters.
Cab wars
The black cabs that Manganese is now making in China are traditionally associated with London, where licensed drivers must pass a test known as 'the knowledge' to show they know all the roads, landmarks and places of interest within a six-mile radius of Charing Cross station.
Competition in the market, once controlled by Manganese's TX series of vehicles, has heated up over the last 18 months with the entry of the Mercedes Vito model, distributed by Eco City Vehicles.
Eco City has since grabbed a 30 percent slice of the market and in direct contrast to its rival has announced plans to increase production in Coventry and hire more people to meet demand.
Manganese Bronze, which halted dividend payouts in 2008, said on Wednesday that shifting body and chassis production to Shanghai would result in cutting around 60 jobs in Coventry but the TX4 cab would continue to be assembled in England. Manganese said it has already reduced its workforce to around 359 from a peak of around 500 employees before the recession began.
Related readings:


 Geely faces hurdles in quest for Volvo


 Geely may need $1.4b to put Volvo back on track


 Geely capital raising move may fund Volvo buyout bid


 Beijing cabbies impose extra fee on fuel
Analysts at Collins Stewart said Geely had come to the rescue of Manganese Bronze, which has struggled with radiator problems, discounting and falling market share.
"Such a move (a placing) would effectively bring in 14 million pounds ($21.50 million) of cash and reduce the group's dependency on stocking loans as a source of capital," they said.
London-born driver Brian, who has been a cabbie for 17 years, said greater overseas control could mean lower quality parts and therefore more reliability issues, noting how cabs no longer carry a "Made in Coventry with pride" sign.
"We're their bread and butter but they treat us like the dirt on their shoes," he said, showing a Reuters reporter a sheaf of repair bills and rust spots on his cab, which is only five years old.
The firm said in response it would never use any parts that didn't pass strict UK regulations, or their even more stringent internal standards.
Shares in Manganese Bronze, which have lost almost a quarter of their value so far this year, were down 0.6 percent at 85 pence at 1310 GMT, far below the high of over 950 pence achieved in May 2007.