Related publication: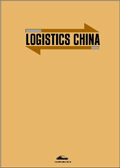 China Eastern Airlines and Shanghai Airlines are set to complete their merger by late April, when the new Eastern Airlines will join an international airline alliance, said Liu Shaoyong, chairman of China Eastern.
Liu said the two airlines will integrate their routes, resources and procedures to improve service quality, reduce costs and sharpen the competitive edge of the new company. He estimated that the restructuring would boost profits by 1 billion to 1.5 billion yuan.
Liu said China Eastern will try to get more capital injection and introduce strategic or financial investors to lower its asset-liability ratio to less than 85 percent this year.
More logistics news and reports are available in the March Issue of Logistics China. Please visit our E-Shop for more subscription details.