Wave of glory
Share - WeChat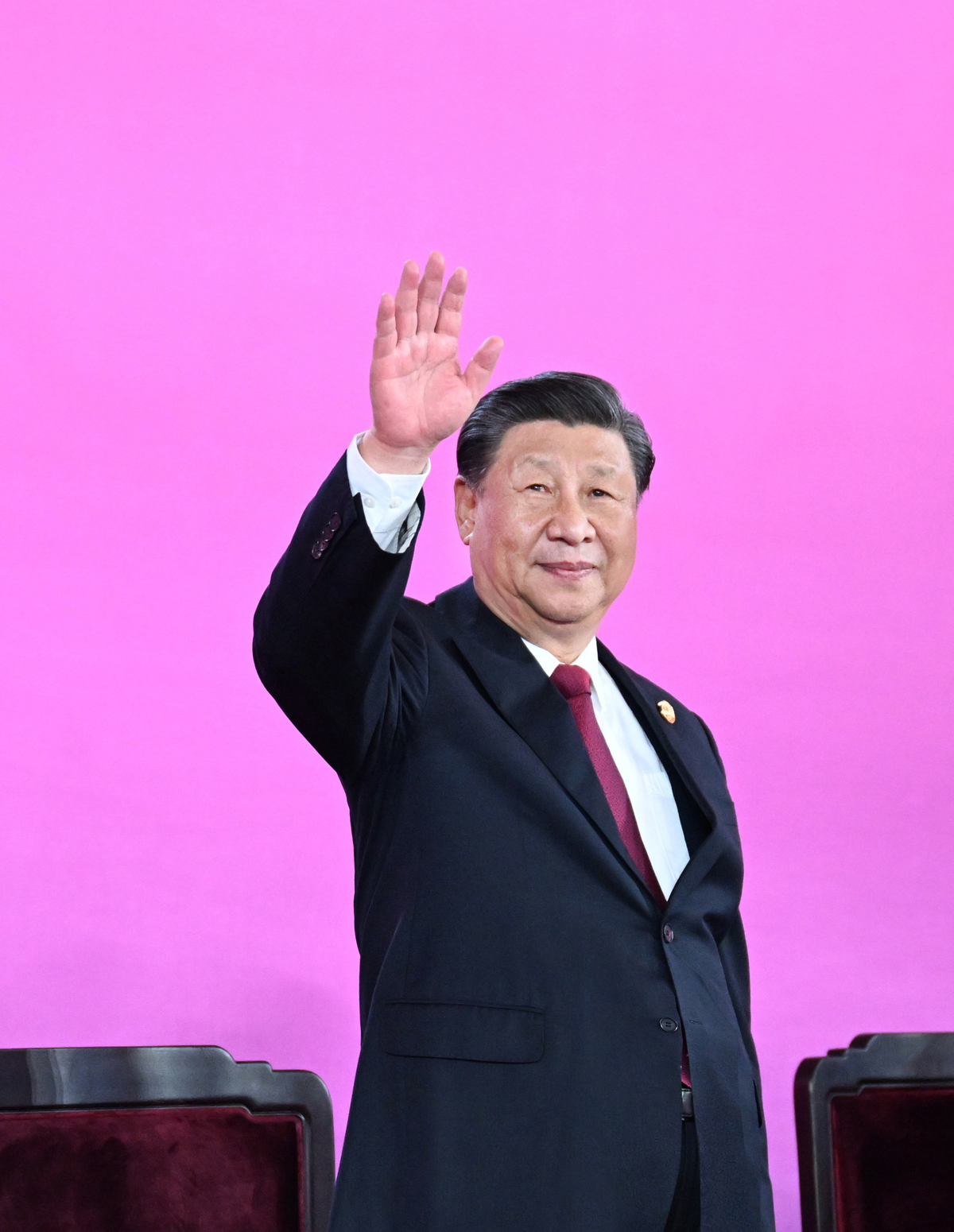 Technology and tradition combine for Hangzhou's opening extravaganza
A spectacle to savor, and more than just a visual feast, a stunning opening ceremony laden with Hangzhou characteristics wowed the world on Saturday, as President Xi Jinping declared the 19th Asian Games open.

With the city's profound history, culture and its modern image presented in an eye-catching and high-tech fashion, the opening show at the Hangzhou Olympic Sports Centre Stadium helped to express the host's warm hospitality and its wish to unite the world through sports.

Following an opening performance depicting the autumn equinox, one of China's 24 solar terms that celebrates the harvest season, over 50,000 spectators burst into cheers as Xi announced the opening of the Hangzhou Games, making the Zhejiang provincial capital the third Chinese city to host the continental sporting gala, following Beijing in 1990 and Guangzhou in 2010.

With the giant floor screen lighting the way, the athletes' parade proceeded to the melody of Our Asia, played to the pounding beat of drums built in the shape of osmanthus, the city flower of Hangzhou, fervently extending the city's invitation to Asia's best.

During the parade, images of iconic scenic spots at Hangzhou's famous West Lake were projected onto the oval-shaped floor screen, with the scent of osmanthus sprayed out across the stadium, allowing marching athletes and spectators to enjoy the city's picturesque scenery in an immersive way.

Wang Hao, president of the 19th Asian Games Hangzhou Organizing Committee, said Hangzhou is honored to play host to such a grand event, where friendship and mutual respect are strengthened.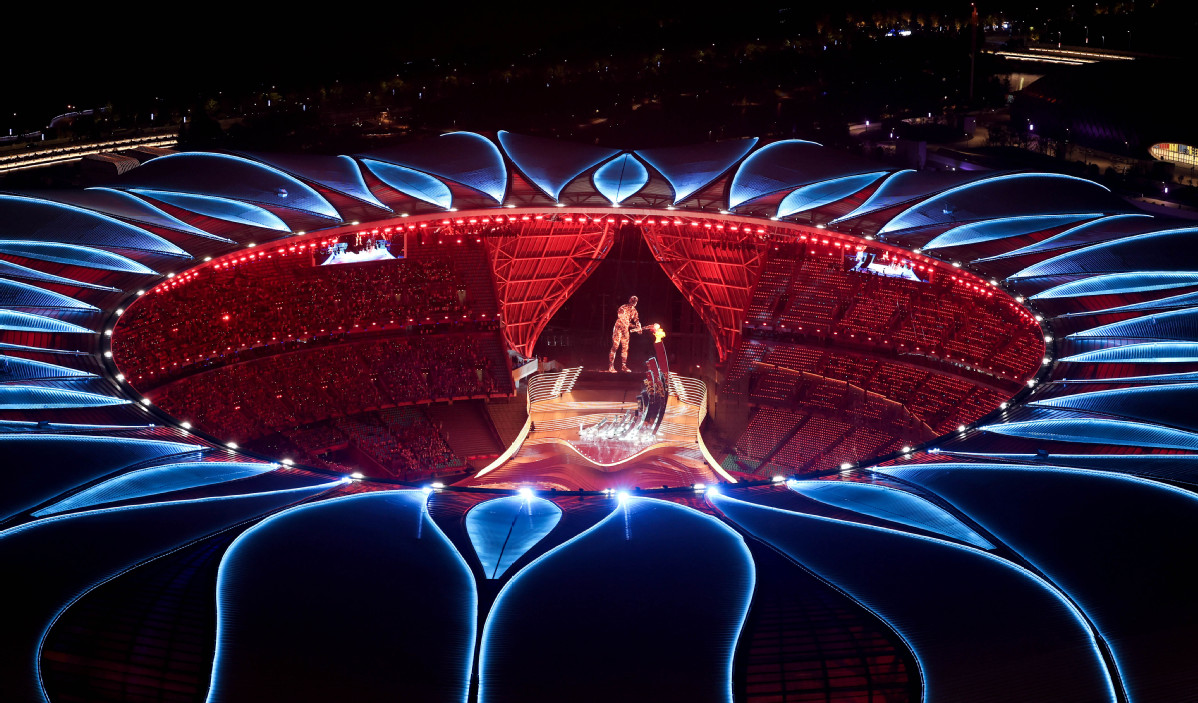 "In this season of harvest, we give our best wishes to all the athletes and hope that they will compete with passion, challenge personal limits, strive for excellence and realize their dreams," said Wang, also governor of Zhejiang province.

"We hope that all participants will engage in closer communication, appreciate the culture of one another, build stronger friendships and find happiness during the Games."

Raja Randhir Singh, the acting president of the Olympic Council of Asia, showed appreciation for the Chinese host's meticulous organization in his speech.
"You have done a fantastic job in preparing for the Asian Games. The one-year postponement due to the pandemic was unprecedented in OCA history, but your diligence and determination will bear fruit over the next 16 days and you will be rewarded with the most magnificent and successful Asian Games ever," said Singh.

"The OCA salutes you! Xie Xie. Thank you."

Supported by new technologies, the Hangzhou ceremony boasted many historic firsts and highlighted the sustainable and digitally enhanced future of such gala events, according to the creative team.

For the first time in China, organizers switched from a traditional fireworks show to a virtual display, projected onto a giant curtain screen the size of nine IMAX screens.

An artistic performance, themed as "Tide Surging in Asia", captured the crowd's imagination with breathtaking projections depicting Hangzhou's past and present, with glasses-free 3D animations accompanying traditional dance performances.

The design of the costumes worn by the performers was inspired by the region's rich history and timeless grace, dating back to the Song Dynasty (960-1279), with Hangzhou's ancient arts of music, poetry and calligraphy vividly reflected in the texture and style of the dresses designed by Chu Yan, a professor at Beijing Institute of Fashion Technology.

For the finale, hundreds of millions of virtual sparks, each representing a participant of the online torch relay, formed the shape of a human torchbearer, who ran into the stadium to light the main cauldron together with the physical relay's final bearer — Zhejiang native and Olympic champion swimmer, Wang Shun.

To adhere to the principle of delivering the greenest possible Games, zero-emission methanol was used to fuel all of the torches and the main cauldron.

SUN XIAOCHEN in Hangzhou
Most Popular
Highlights
What's Hot